Ezra Miller Becomes The Flash In Stunning Justice League Motion Poster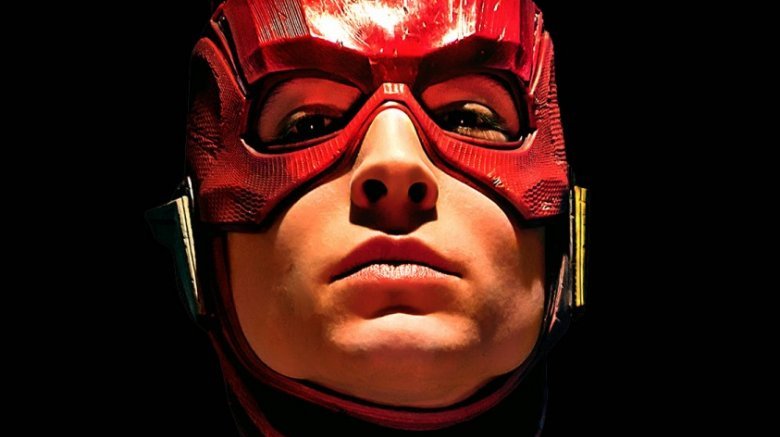 Warner Bros.
Say hello to your new Scarlet Speedster. 
In preparation for the upcoming Justice League movie, DC and Warner Bros. have released a new bit of promotion that puts the spotlight on Ezra Miller as Barry Allen/The Flash. 
A gorgeous motion poster (displayed at the bottom of this article) shows Miller transforming into the unbelievably speedy superhero, with the Flash's trademark lightning bolt symbol sparking across his face, leaving the Miller half in black and white and the Flash half in his signature candy apple red hue. "He's electric," the poster's caption states. 
The poster serves as a continuation of yesterday's announcement that "Flash Week" had officially kick off. Throughout this week (October 16 to October 22), all marketing for Justice League will center around Miller's Flash. Flash Week follows after Aquaman Week, which focused exclusively on Jason Momoa's underwater vigilante, and will play out in a similar fashion. Over the next seven days, fans will "traverse the supersonic world of the Flash" to find out how Barry Allen became the quickest human on Earth, and what he decided to do with his newfound powers. Justice League hopefuls should expect additional posters, new clips, and perhaps an interview or two featuring Miller throughout the week.
Miller was first seen as the Flash in 2016's Batman v Superman: Dawn of Justice, but it was only in a brief cameo moment. Justice League will mark the first proper appearance of the actor's iteration of the Flash in the DC Extended Universe, so giving viewers a chance to get acquainted with his take on the Fastest Man Alive ahead of the film's launch seems like an extremely smart move.
Joining Miller for the super-sized superhero pic are Momoa as Arthur Curry/Aquaman, Gal Gadot as Diana Prince/Wonder Woman, Ben Affleck as Bruce Wayne/Batman, and Ray Fisher as Victor Stone/Cyborg. The movie also features Amber Heard as Mera, Amy Adams as Lois Lane, and Ciarán Hinds as Steppenwolf, as well as Willem Dafoe, Jesse Eisenberg, Diane Lane, Connie Nielsen, J.K. Simmons, Joe Morton, Robin Wright, Kiersey Clemons, and Billy Crudup. 
Here's the full plot synopsis for Justice League: "Fueled by his restored faith in humanity and inspired by Superman's selfless act, Bruce Wayne enlists the help of his newfound ally, Diana Prince, to face an even greater enemy. Together, Batman and Wonder Woman work quickly to find and recruit a team of metahumans to stand against this newly awakened threat. But despite the formation of this unprecedented league of heroes—Batman, Wonder Woman, Aquaman, Cyborg and The Flash—it may already be too late to save the planet from an assault of catastrophic proportions."
Directed by Joss Whedon, who took over for original helmer Zack Snyder after he and his wife exited the film following the tragic death of their daughter, Justice League is due out in theaters on November 17.
Ezra Miller as #TheFlash. He's electric.⚡️ #JusticeLeague pic.twitter.com/AH47PdmbDe

— Justice League Movie (@justiceleaguewb) October 17, 2017