Justice League Star Jason Momoa Announces Aquaman Week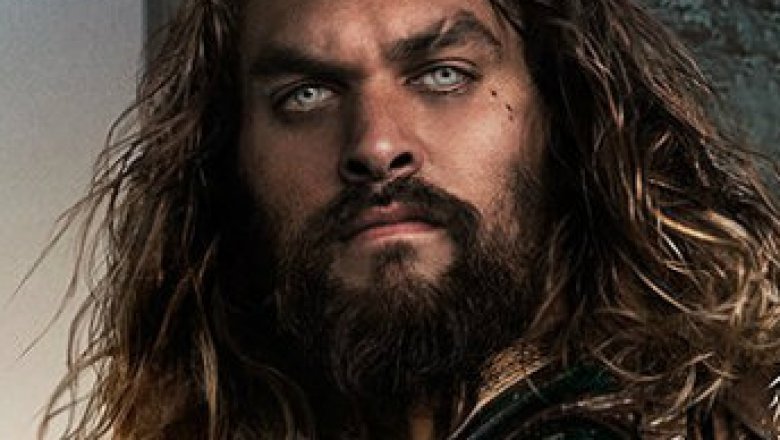 Promotion for the upcoming superhero team-up movie Justice League has been picking up like mad recently, with new posters and trailers rolling out left and right. Now, an extra special bit of marketing has emerged, and it's all about the squad's underwater hero. 
Justice League actor Jason Momoa announced that DC and Warner Bros. are kicking off a week all about his character, Aquaman. "This is Aquaman week," Momoa says in a video shared on the Justice League UK Twitter account. "All week long, we'll be taking a deep dive into what makes Aquaman a true master of the ocean and an all-time legend of the DC universe."
The exact content that will arrive during Aquaman week is unknown at this point in time, but it's safe to expect a handful of new images and promotional footage. Perhaps Momoa will even host a question-and-answer session on social media as a way to interact with fans and gauge their excitement for the upcoming film. The possibilities seem endless.
Additionally, it's assumed that the so-called "deep dive" into Momoa's Aquaman will be followed up by subsequent spotlights for the rest of the core Justice League heroes. Gal Gadot's Diana Prince/Wonder Woman and Ben Affleck's Bruce Wayne/Batman are already firmly planted in the DC film pantheon, but Ezra Miller's Barry Allen/The Flash and Ray Fisher's Victor Stone/Cyborg still need their moment in the sun to truly win over audiences across the globe. These week-long celebrations could help do just that.
Director Joss Whedon took the helm on Justice League after original director Zack Snyder departed from the film following the tragic death of his daughter. The movie also stars Amber Heard as Mera, Amy Adams as Lois Lane, and Ciarán Hinds as Steppenwolf. Willem Dafoe, Jesse Eisenberg, Diane Lane, Connie Nielsen, J.K. Simmons, Joe Morton, Robin Wright, Kiersey Clemons, and Billy Crudup round out the cast.
Justice League is set for release on November 17.
It's #Aquaman Week. YEAH! #JusticeLeague pic.twitter.com/U6JLNYT5e2

— Justice League (@justiceleagueuk) October 11, 2017