The One Major Blacklist Star Who May Have Never Seen The Show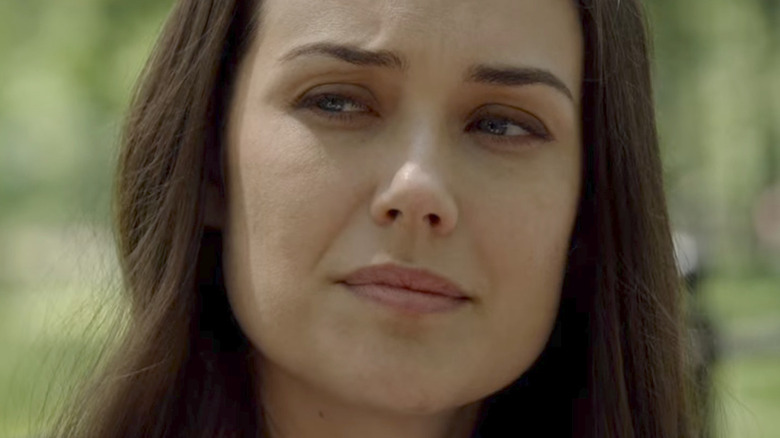 NBC
It may surprise even the biggest fans of the series to learn that NBC's "The Blacklist" is confirmed for Season 10. Like with any series that stays on a network for nearly a decade, the show has undergone a number of changes over the years.
In the first few seasons, the show focuses on the criminal investigation of two very different characters: a high-profile criminal named Raymond "Red" Reddington (James Spader) and an FBI profiler named Elizabeth Keen (Megan Boone). Despite the fact that Keen begins the series with very little experience in the field, Red's assistance quickly helps the agency apprehend a plethora of dangerous criminals. In the years since its premiere, the series has undergone a number of evolutions. Easily the most shocking move of the series came in Season 8 when Boone opted to leave the show (via Deadline). In that season's finale, Elizabeth is murdered in cold blood, setting Red up for a revenge arc throughout Season 9.  
While those plotlines may sound intriguing and exactly the sort of television that draws in millions of viewers every week, there's one person in particular for whom this line of logic may not apply, and it just so happens that it's one of the biggest stars of "The Blacklist."
James Spader doesn't watch television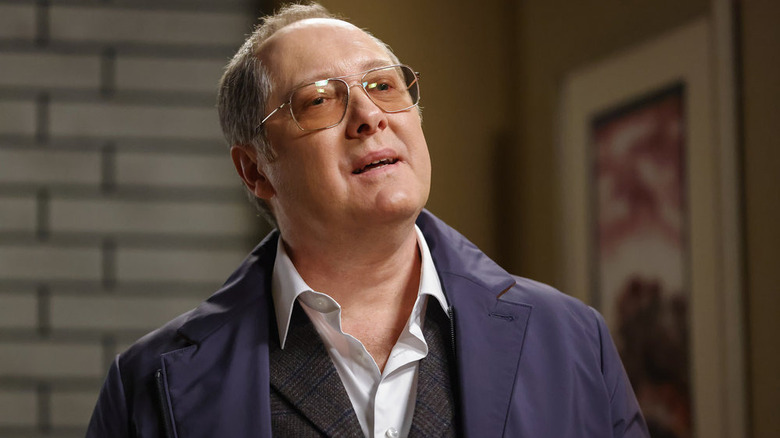 Will Hart/NBC
Even though he portrays the biggest central character in the show, it would appear that James Spader actually isn't a big fan of watching television in general. During an interview with Collider in 2013, Spader admitted that he's "never been a big TV watcher."
In fact, he likened getting new scripts for "The Blacklist" episodes to being a viewer. "So, when I first started working on the series, I got to feel what it felt like to be a viewer," Spader said. "And then, I was so anticipatory about the next script that was going to come in, what direction we're going in, how the story might unfold, how the relationships might evolve, and what kind of mess we might be getting into next."
Spader subsequently reiterated this fact during a 2019 appearance on "The Tonight Show," telling Jimmy Fallon that he doesn't even get broadcast television at his house. In fact, Spader said that he prefers to watch movies and documentaries instead. Considering these facts, it doesn't seem like an enormous stretch to say that Spader might not even actually watch his own show. Still, it's clear that the actor has a lot of love for the show in general and enjoys the process of finding out where the story is actually going, even if he more than likely doesn't watch the finished product.