Why Layla Roslyn From Chicago PD Looks So Familiar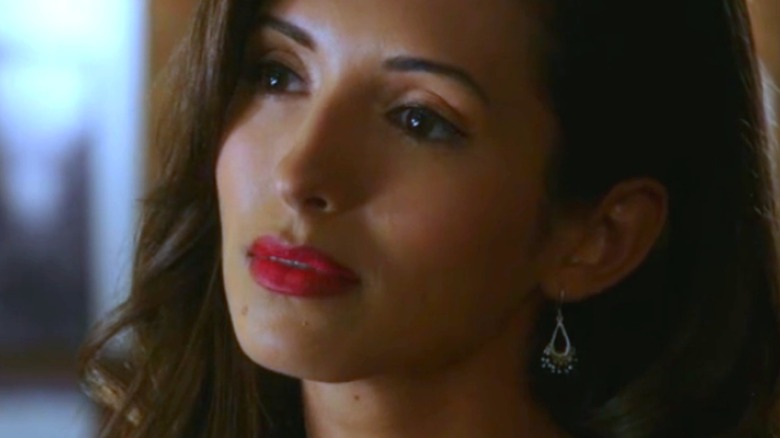 NBC
Whether you're a long-time fan of the franchise or casually dabble in the "Chicago One" series, you're no doubt familiar with it as a platform for lesser-known and established actors to land a handful of episodes without committing to an entire season. Unlike Dick Wolf's parallel "Law & Order" franchise, which only recently began focusing on multi-episode storylines, the "Chicago One" franchise has consistently married the episodic and procedural with the more traditionally dramatic. 
Such is the case for a particular storyline from Season 2 of "Chicago P.D." In Episode 4, titled "Chicken, Dynamite, Chainsaw," Antonio Dawson (Jon Seda) is hired by the wealthy and volatile Asher Roslyn (Michael Park) to protect him and his wife. When Roslyn is ultimately murdered, his wife becomes suspect number one. However, Dawson cannot prove the archetypical coy and seductive widow had a hand in her abusive husband's death. Yet, his wife Layla — who appears in 3 episodes — is strangely familiar. 
India De Beaufort landed a lead in an off-beat genre parody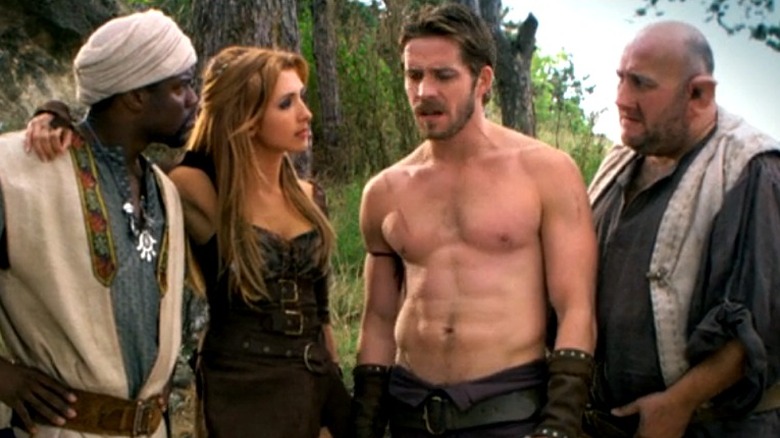 Comedy Central
British actress India de Beaufort kicked off her career in the early '00s with a recurring role in the CBBC's puppet-driven children's sitcom "The Basil Brush Show" between 2003 and 2005. In 2007, international audiences caught their first glimpse of the actor when she appeared briefly in the David Schwimmer-directed Simon Pegg comedy, "Run Fatboy Run." However, her role in a joint venture between Comedy Central and BBC Two undoubtedly put de Beaufort on the map.
Before Netflix's "Norsemen," FX's "What We Do in the Shadows," and HBO's "Our Flag Means Death" made genre parody the stuff of series gold, Peter Knight's "Kröd Mändoon and the Flaming Sword of Fire" was doing its best to expose and celebrate the absurdity of the fantasy genre. Created by Knight and starring Sean Maguire (of "Once Upon a Time") as its titular hero, the series starred Kevin Hart as Kröd's wizard sidekick, Matt Lucas as the sociopathic Chancellor Dongalor, and de Beaufort as Aneka, Kröd's "pagan warrior ex-girlfriend" (via IGN). 
While the six-episode series boasts an 80% audience score on Rotten Tomatoes, its juvenile humor failed to impress critics like The Hollywood Reporter's Daniel Carlson or IGN's Matt Fowler. Nonetheless, the latter names de Beaufort as one of the series' saving graces, and this polarizing spoof helped propel her to primetime.
One Tree Hill was India de Beaufort's big U.S. break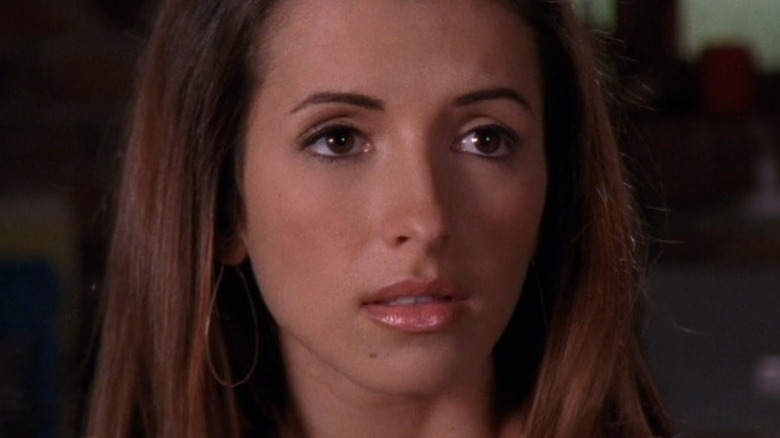 CW
After her stint as spoof Xena, India de Beaufort made the leap to teen drama, appearing alongside her future "Chicago P.D." co-star Sophia Bush. Between 2009 and 2010, the actor and producer starred as Sire Records executive Miranda Stone in the WB's (later CW's) hit series "One Tree Hill."
De Beaufort joined the series in Season 7 and appeared in 12 episodes before exiting that same year. Though she initially presents as an uppity corporate antagonist, Stone eventually develops a relationship with the bartender and musician Grubbs (Michael Grubbs), whose marriage proposal she rejects before being deported back to England. 
Though de Beaufort's arc was relatively small in the grand scheme of the nine-season-long series, her appearance in "One Tree Hill" marked a turning point in the actor's previously less than mainstream career. The following year, she starred in an episode of NBC's "Chuck" before landing a more prominent, recurring role in another network series.
She played a fashion mean girl in Jane by Design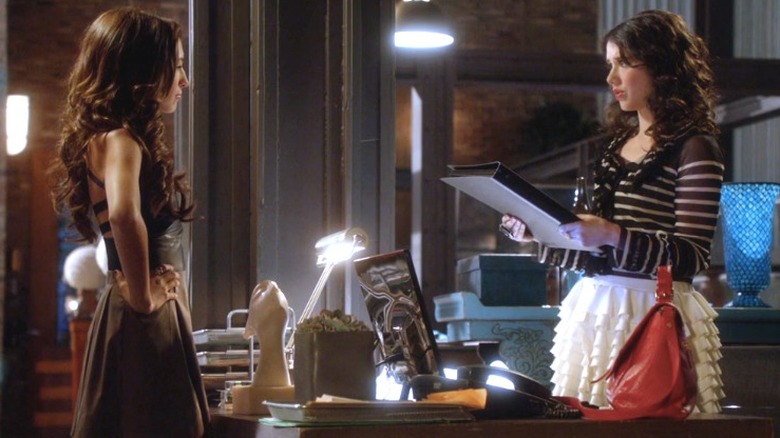 ABC Family
In 2012, having officially established herself as a familiar face in Britain and America, India de Beaufort appeared in the ABC Family comedy "Jane by Design." The short-lived series was a young adult mash-up of "Hannah Montana" and "The Devil Wears Prada." The show followed high schooler Jane Quimby (Erica Dasher) as she juggled a secret double life. 
After being mistaken for an adult, Jane lands a job working for renowned fashion designer Gray Chandler (Andie MacDowell) and must navigate balancing her very grown-up dream job and all it entails with the fact that she is still, secretly, in high school. Despite tapping into two well-worn tropes with the Normal Girl in the Eccentric Fashion World narrative and the Double Life setup, the overtly derivative series (de Beaufort plays a near carbon copy of Emily Blunt's character in "The Devil Wears Prada") failed to secure a second season.
De Beaufort's career, however, fared much better. Though she'd eventually go on to appear in hits like "Veep" and "Zoey's Extraordinary Playlist," these came after de Beaufort's arc in "Chicago P.D." However, the actor had one more minor role to pocket. 
De Beaufort isn't a doctor, but she played one on TV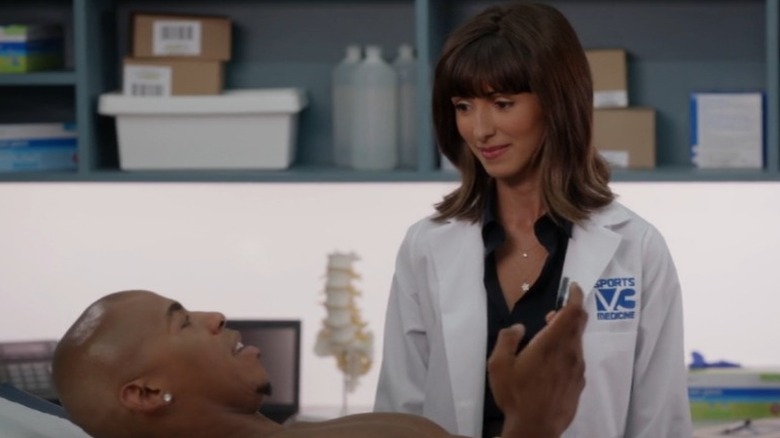 NBC
In 2013, India de Beaufort appeared briefly as one of Ted's (Josh Radnor) potential wedding dates in Season 9's "Knight Vision" of "How I Met Your Mother." Ted doesn't end up choosing her character Sophia ("he chose poorly," as fans will recall), but it was the first time the actor appeared in a popular primetime sitcom and the last role she'd play before landing in the Dick Wolf universe. However, before popping up in "How I Met Your Mother," de Beaufort starred in a few episodes of "Necessary Roughness." 
Co-written by Elizabeth Kruger and Craig Shapiro (of the "Charmed" reboot), the series stars John Stamos and Callie Thorne (of "Law & Order: Special Victims Unit") and follows recently-divorced psychotherapist Dr. Dani Santino (Thorne) and her eclectic collection of famous clients. De Beaufort first appears in Season 3, Episode 8, as TK's physical therapist, and the two develop a bond that the series resists turning into a melodramatic romance.