Joe Russo Teases Some Major Changes In Extraction 2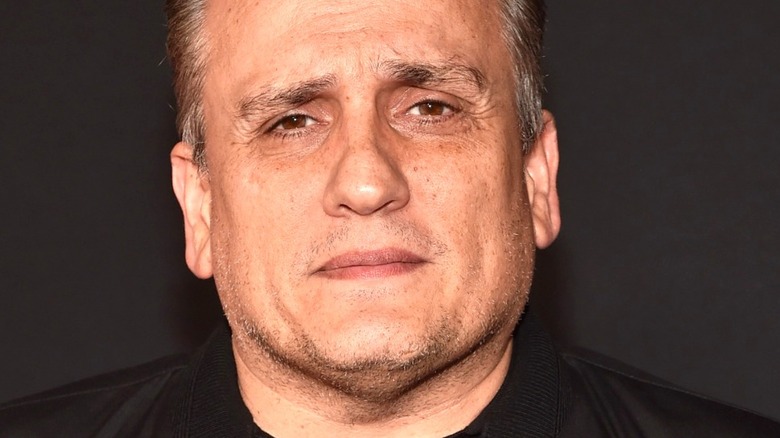 Alberto E. Rodriguez/Getty
If you love thrillers, odds are one of the flicks you streamed in 2020 was the Netflix film "Extraction." The movie stars Chris Hemsworth as Tyler Rake, a mercenary hired to save teenager Ovi Mahajan Jr. (Rudhraksh Jaiswal) who is kidnapped during a rebellious night out by the rivals of his drug lord father. Rake must rely on the help of Nik Khan (Golshifteh Farahani), who is also a mercenary, to get Ovi to safety. However, the enemies of Ovi Mahajan Sr. (Pankaj Tripathi) will not make it easy for Rake to accomplish his mission.
"Extraction" became one of Netflix's most popular original movies of all time, providing the streamer with its biggest original film premiere at the time (per Deadline). It would eventually end up as the fourth-most streamed digital movie exclusive across all streaming platforms in 2020 (via Variety). Ergo, it's pretty easy to understand why Netflix greenlit a sequel to the film, even though Rake appeared to die at the end of the first movie. "Extraction 2" wrapped production in April 2022, per Collider. But if viewers are looking for more of the same out of this high-impact sequel, a recent interview with "Extraction" co-producer Joe Russo hints that this won't be the same Tyler Rake adventure that fans might be expecting.
Expect Extraction 2 to be 'very different' from Extraction
The rest of this article contains spoilers for the filming of "Extraction 2."
Speaking with Collider while promoting the upcoming release of Netflix's "The Gray Man," which he co-directed with his brother Anthony, Joe Russo explained what will make "Extraction 2" distinct from its progenitor. 
"It's very different from 'Extraction 1', which we like. It's its own movie in that regard," he explained. Russo went on to explain that the film will be very visually distinct from "Extraction," with a unique feeling, tone, pace, and visual palette. "That, to us, is an interesting way to approach serializing a story, is that it's more surprising and unexpected, and you're not going to get the exact same movie that you got the last time out," he concluded. A video posted by Hemsworth to his Instagram taken during filming backs up Russo's claims, as this seems to take place in a snowbound location. It appears that the film will follow the standards set by the "Mission: Impossible" series of films by anthologizing its source material and moving its hero from locale to locale and mission to mission.
There's no word as of press time as to when fans will be able to contrast and compare the two films. While Netflix released a teaser trailer for "Extraction 2" in September 2021, there has been no release date officially announced for the film. Hopefully, it'll provide some resolution to the many unanswered questions fans have from the first movie.