William Zabka Agreed To Return For Cobra Kai Under One Condition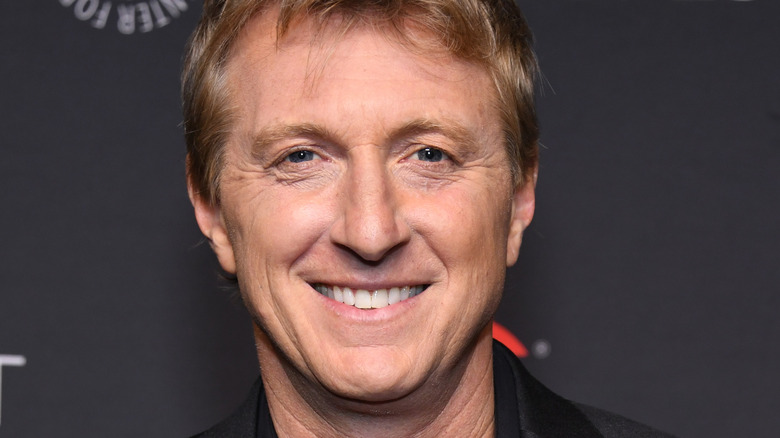 Jon Kopaloff/Getty Images
When "Karate Kid" arrived in theaters in 1984, the unexpected hit immediately made stars of the young leads Ralph Macchio, William Zabka, and Elisabeth Shue and raised the profile of veteran actor Pat Morita. Filmed on an $8 million budget, it hauled in more than $91 million at the box office (via Box Office Mojo). This led to two sequel films starring Macchio and Morita, while the movie's young cast generally used their newfound fame to get parts in more movies. Shue, in particular, went on to star in a diverse portfolio that includes "Adventures in Babysitting," the "Back to the Future" franchise, and the Oscar-winning "Leaving Las Vegas."
Zabka's acting career was different than Shue's. After continuing to play the antagonist in films like "Just One of the Guys" and "Back to School," he was offered the role of Scott McCall, the son of the vigilante main character, in the series "The Equalizer." "I really enjoyed being on that show, because I got to work with some really seasoned, old-school actors, who were really established," he told The A.V. Club. "It was really like my acting school."
Zabka has never stopped working, whether it was reprising his '80s jerk persona for "Hot Tub Time Machine," or playing a fictionalized version of himself for "How I Met Your Mother." But he always felt his story as Johnny Lawrence wasn't done, and he knew he would only return to the role — under one condition.
Zabka would only sign on to Cobra Kai if his character was more than the bad guy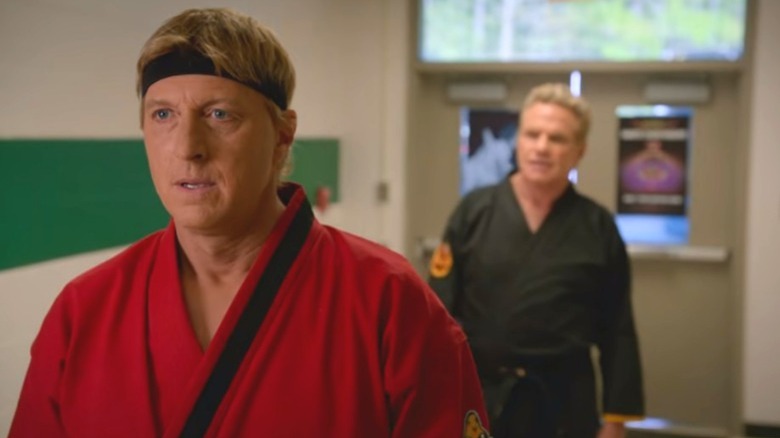 Netflix
When William Zabka was asked to come back to the role of Johnny Lawrence in "Cobra Kai," he knew what it would take for him to accept the role. "I carried the torch of being the jerk in the 'Karate Kid' for 35 years," he told Page Six. "I wanted to make sure there were levels and humanity." It was important to Zabka that if he comes back to the character, he's presented as a human being, not just as a one-dimensional bad guy. "I wanted to make sure that at the end of the show, Johnny doesn't take the proverbial crane kick in the face and become cemented as the biggest villain of all time."
Luckily for Zabka, the writers were on the same page. Thanks to their vision, "Cobra Kai" is not only entering its 5th season at the time of writing but also doing it as one of Netflix's most-watched shows (via Deadline). From the beginning, the creators felt it was important to see both Johnny and Daniel's perspectives, so "you're understanding that both of these guys have their own history and their own relationship with it," Josh Heald shared with BuzzFeed. "By the time you get to Episode 5 of the series, they're both becoming the villain for the other." 
Unlike other shows that want to tell us who to cheer for, "Cobra Kai" leaves it completely up to the viewers — and who you're rooting for is always changing. This ambiguity is what drew Ralph Macchio in. "They wanted to dive into the gray areas of these characters," he told Vanity Fair. "Each episode your allegiance may change, on who you're rooting for and why." Luckily, this recipe has made "Cobra Kai" extremely successful.