Game Of Thrones Reportedly Casts The Leader Of The Golden Company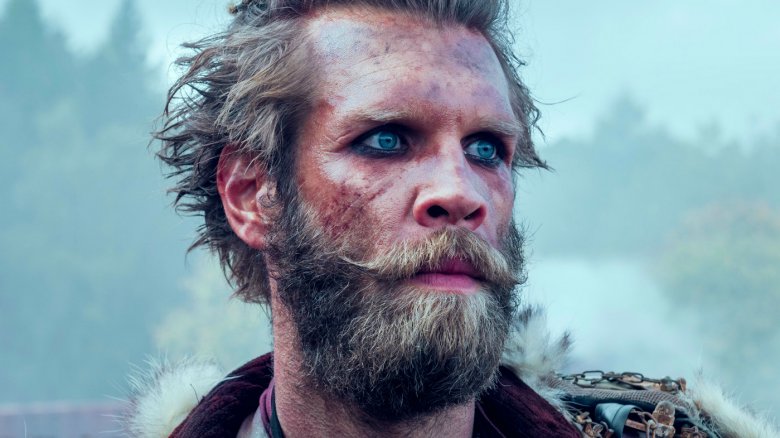 Antony Platt/AMC
Contains potential spoilers for Game of Thrones season 8
There's a new cast member for the final season of Game of Thrones and his presence could blow a smoldering hole into one fan theory.
Watchers on the Wall confirmed that German actor Marc Rissmann (Into the Badlands, The Last Kingdom) has signed on for season 8, and it's believed that he'll play Harry Strickland, leader of the Golden Company that Cersei (Lena Headey) sent Euron (Pilou Asbæk) for in the season 7 finale.
The Golden Company is an elite fighting force of sellswords that Jorah Mormont (Iain Glen) claimed to have fought for in the past.
Although Rissmann's character hasn't officially been announced, a casting call for a new character suggests that it's Strickland. Producers were looking for a "mercenary" character age 35 to 50 who is an "authoritative, fit, cool, and charismatic military-type," and the character will appear in two episodes. It's worth noting, however, that Strickland isn't all that dashing in the books. He's described as older, portly, balding, and cowardly.
As Vanity Fair points out, some fans had theorized that the leader of the Golden Company would turn out to be Daario Naharis (Michiel Huisman), the scorned former lover of Daenerys Targaryen (Emilia Clarke). But this would be the end of that. It's also possible that the Golden Company could betray Cersei to follow a Targaryen. In the books, they were formed by Targaryen bastards called Blackfyre.
We'll learn more as production goes into full swing for the final season, which might not premiere until 2019.