Why Some Rick And Morty Fans Think Solar Opposites Is Too Embarrassing To Watch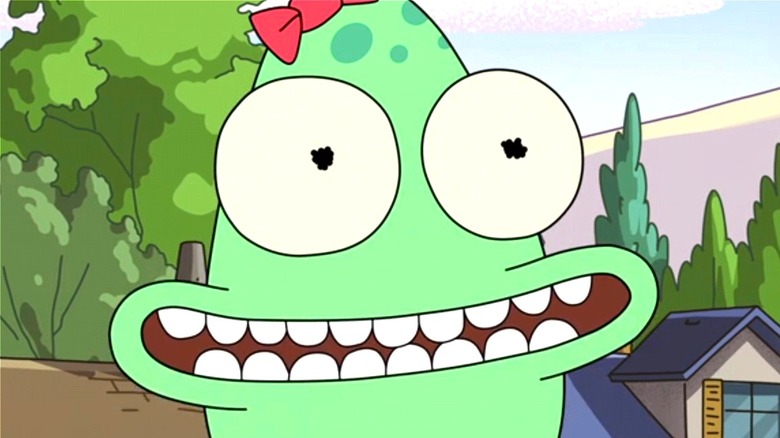 Hulu
"Solar Opposites" has always been a popular show. When it premiered on Hulu in 2020 it quickly gained a loyal fanbase. It's also done well critically, and it currently holds a 96% at Rotten Tomatoes on the Tomatometer alongside an 83% audience approval rating. Given all this, it sounds like an animated sitcom about a family of aliens trying to get by in the suburbs of middle America is a solid enough premise.
That's not to say that approval for "Solar Opposites" is completely universal. After all, there's another animated sitcom pointing in the cosmic horror route. One that even shares a creator in Justin Roiland with "Solar Opposites."
Yes, it's "Rick and Morty," whose similarities were obvious from the outset. To be fair, this wasn't necessarily a problem for reviewers or potential fans. During the first season, Alex McLevy at The A.V. Club saw it very much as a strength. But for some fans of "Rick and Morty," the proximity between the two shows is just too much.
Some fans thinks Solar Opposites is too much like Rick and Morty, but less funny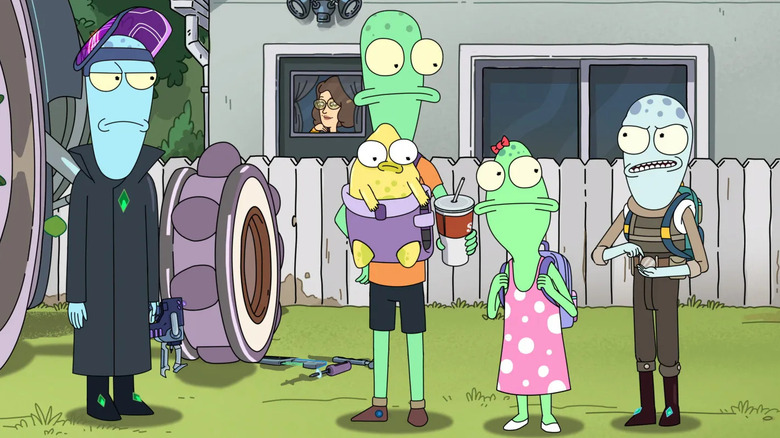 Hulu
"What does everyone think of Solar Opposites?" asks u/WyldStalions at the r/rickandmorty subreddit. The original poster continues by saying that they're indifferent to the series. "Some of the jokes I find funny but some of them I feel fall flat."
There is a good amount of agreement on the thread, with some calling the show downright embarrassing. "It feels like a solo album/side project a lead singer releases to produce songs that didn't make the cut for their main band," wrote u/TitoC137. Other complaints range from "Solar Opposites" feeling rushed to seemingly serious asks about where all the jokes went.
However, not everyone on the thread is completely thumbs down on the show. Plenty of other commenters love "Solar Opposites," with particular praise for the Wall subplot, which brought some "Solar Opposites" fans to tears. Perhaps it isn't as deep or philosophical as "Rick and Morty," but to those who like both, the comparison seems unfair. "People go in expecting 'Rick and Morty' and are disappointed," wrote one defender, u/hairmetal_alchemist. Fair enough.