Why Chicago PD Fans Shouldn't Expect To Reprise Erin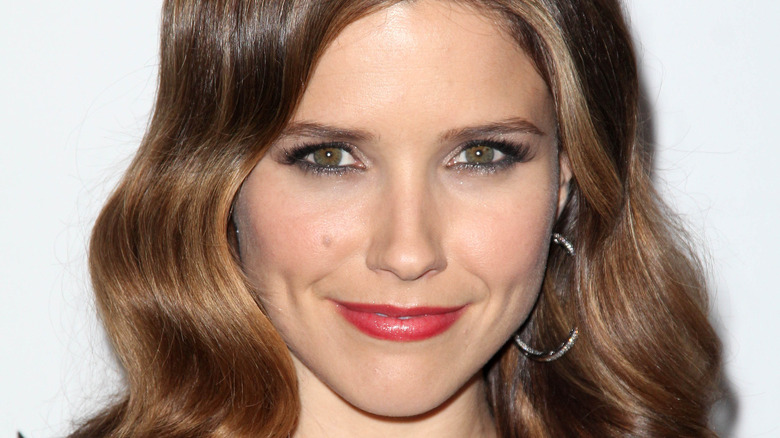 s_bukley/Shutterstock
"Chicago P.D.," a piece in the puzzle that is the NBC "One Chicago" franchise, follows the personal and professional lives of the Intelligence Unit of the fictional 21st district, led by Sergeant Hank Voight (Jason Beghe). Much like the other shows in the franchise, "Chicago P.D." boasts an ensemble cast that has changed throughout the show's nine seasons. Some of the main cast members from the earliest seasons have since decided to move on to new projects, including Sophia Bush, who played Detective Erin Lindsay from Season 1 to Season 4.
Lindsay is a former criminal informant who becomes a detective after being taken under Voight's wing. At the end of Season 4, Lindsay is accused of assault when she uses brutality to get information out of a suspected criminal. Even though the suspect is found guilty, Lindsay still faces losing her job. As a result, Voight uses his connections to get Lindsay a job offer for a narcotics unit in New York City, which she reluctantly accepts.
In Lindsay's final episode, she shares a tearful goodbye with Voight, and it's clear that she doesn't want to move but is doing so to save her career. However, in real life, Bush's exit from "Chicago P.D." was not nearly as heartening. 
Sophia Bush said she faced abuse on set
While a guest on the podcast "Armchair Expert," Sophia Bush told host Dax Shepard that her decision to leave "Chicago P.D." was due to abusive behavior (via The Wrap). Bush explained that quitting took her as long as it did because she felt obligated to keep pushing through the harsh environment. She said, "I quit because what I've learned, I've been so programmed to be a good girl, to be a workhorse ... that I have always prioritized tugging the ship for the crew, for the show, for the group, ahead of my health."
An example of the working conditions she disagreed with was the Chicago weather, where the winters become incredibly cold. Bush noted that she found it unacceptable to continue working outside in temperatures below freezing. She also told Shepard that her boss had implied that by speaking out, she might cost others their jobs.
Bush continued to provide details about the abusive behavior she claims to have faced, explaining to Shepard, "You start to lose your way when someone assaults you in a room full of people and everyone looks away, looks at the floor, looks at the ceiling, and you're the one woman in the room ... you go, 'Oh, that wasn't worth defending? I'm not worth defending?'"
Sophia Bush has made it clear that she won't be returning to Chicago PD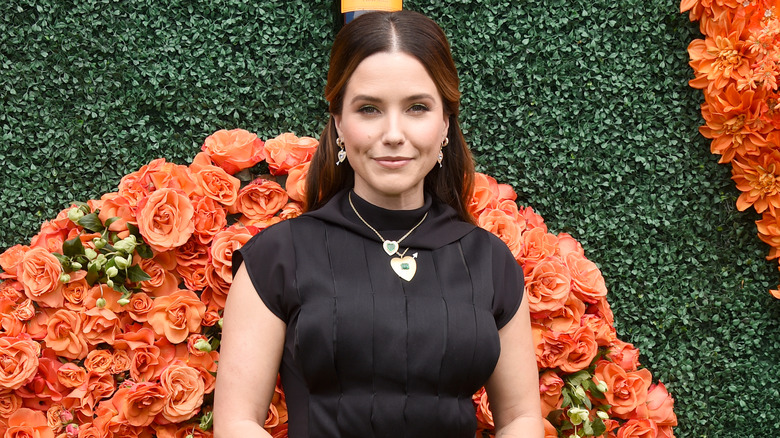 Gregg Deguire/Getty Images
Sophia Bush recently returned to television with a starring role in the CBS drama "Good Sam." The series was, unfortunately, canceled after just one season, as reported by Deadline, but not before Bush was able to praise the experience she had working on the show. In a March 2022 interview with Insider, Bush declared "Good Sam" the best working environment she has ever experienced. The declaration came after Bush was asked about her past in more toxic environments. 
In her response, Bush made it clear that she has no intention of returning to the NBC procedural drama, stating, "I would so much rather be celebrating [new endeavors like 'Good Sam'] than be continually asked to relive unpleasantries from the past."
These comments follow suit to an interview Bush did with USA Today, in which she described how reluctant she was to return to network television following her bad experiences. Bush said, "I really have taken my time to find the people who I would be willing to come back to a network show for ... And then I sat down with [executive producers] Katie Wech, Jennie Snyder Urman, and Joanna Klein. And I was like, 'I would follow these women anywhere, let's go.'"