Cameron Diaz Just Made Every Fan's Day With A Major Announcement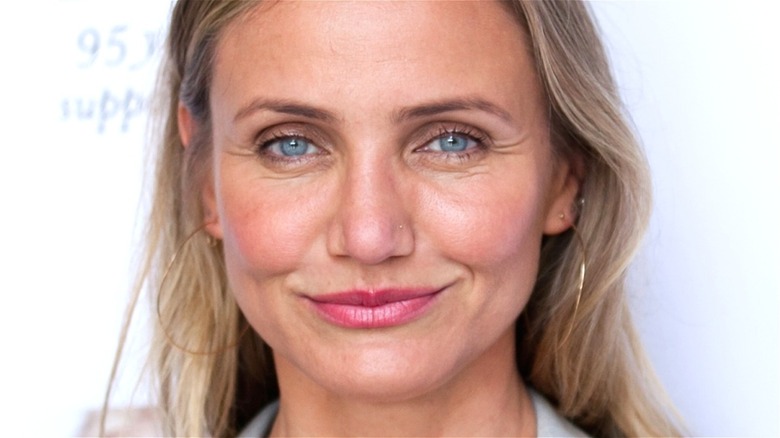 Tibrina Hobson/Getty
Cameron Diaz appeared in some of the highest-grossing films of the 1990's and 2000's, making her big screen debut in 1994's "The Mask" alongside Jim Carrey, and starring in hits like "There's Something About Mary," "Charlie's Angels," the "Shrek" films and more. However, she hasn't had a starring role in a movie since 2014's "Annie."
Diaz stepped away from acting in 2014 and told Entertainment Weekly as much in 2018. In 2020, Diaz explained why she retired to Gwyneth Paltrow in a conversation for Goop, which was posted on YouTube. "I just decided that I wanted different things out of my life," she said. "I'd gone so hard for so long working, making films, and it's such a grind. And I didn't really make any space for my personal life. And then I decided to just stop making movies and really focus on my personal life and my personal relationships with my family, with my friends."
Now, after an eight year hiatus, Diaz is back.
It's official: Cameron Diaz is returning to acting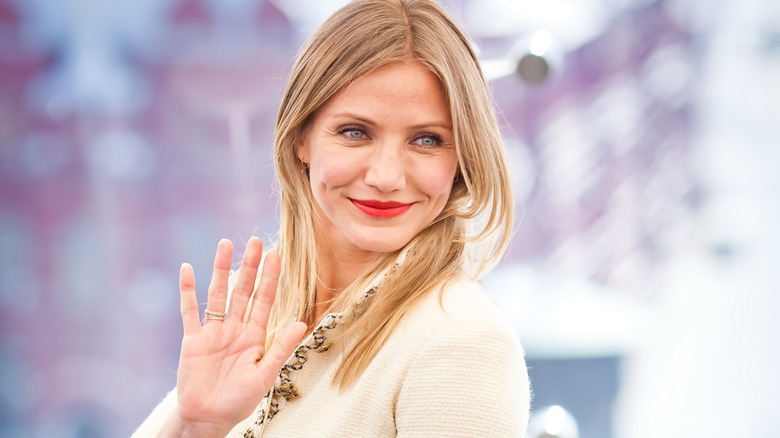 Andrey Bayda/Shutterstock
As reported by Variety, Cameron Diaz is returning to the big screen for the first time since 2014. She'll be co-starring in a movie appropriately titled "Back in Action." It's a Netflix production. The company hasn't indicated what the film is about, but it will be an action-comedy. 
"Back in Action" will be directed by Seth Gordon, who also helmed "Horrible Bosses." He co-wrote the script along with Brendan O'Brien, who wrote both "Neighbors" and "Neighbors 2: Sorority Rising."
The news actually came from Diaz's co-star, Jamie Foxx. Foxx Tweeted the announcement, along with an audio recording of a three-way phone call between himself, Diaz, and Tom Brady, in which Foxx playfully asks Brady to give Diaz tips on coming out of retirement–something Brady did earlier this year.
"Cameron I hope you aren't mad I recorded this, but no turning back now," Foxx wrote. "Had to call in the GOAT to bring back another GOAT. @CameronDiaz and I are BACK IN ACTION – our new movie with @NetflixFilm. Production starting later this year!!" 
It will be the third collaboration between Diaz and Foxx, who previously appeared together in 1999's "Any Given Sunday" and in "Annie." 
No doubt more details about the film will be available in the coming months, so stay tuned.