The Wholesome Moment In Ms. Marvel Episode 4 That Fans Absolutely Loved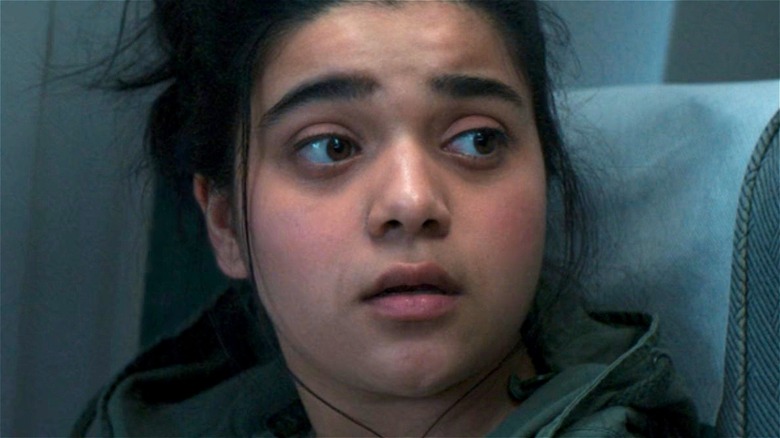 Marvel Studios/Disney+
"Ms. Marvel" Episode 4 picks up right where Episode 3 left off, sending Kamala Khan (Iman Vellani) and her mother Muneeba (Zenobia Shroff) on a journey to Karachi, Pakistan, to meet with Kamala's grandmother Sana (Samina Ahmad). In stark contrast to the more lighthearted superhero drama we've come to expect from Marvel, this episode takes a deep dive into the estranged relationship between Muneeba and Sana, focusing heavily on the difficulties that come with intergenerational trauma.
Specifically, we learn about how the Partition of India has been a lifelong source of grief for Sana: not only because she lost her home, but because her own mother, Aisha (Mehwish Hayat), mysteriously disappeared during the Partition. Sana's modern-day home is covered with drawings and paintings of the home she remembers from before the Partition, indicating that the pain of what she lost continues to haunt her, even after all these years. Indeed, we discover later in the episode that Sana's obsession with Partition and her mother's mysterious disappearance is what drove a wedge between her and Muneeba, causing the latter to leave Pakistan and move to the United States.
Thankfully, there is a point in the episode where the two women finally sit down to work through the animosity that lies between them — and fans on Reddit absolutely loved this heartwarming reconciliation between mother and daughter.
Fans loved watching Sana and Muneeba work through their issues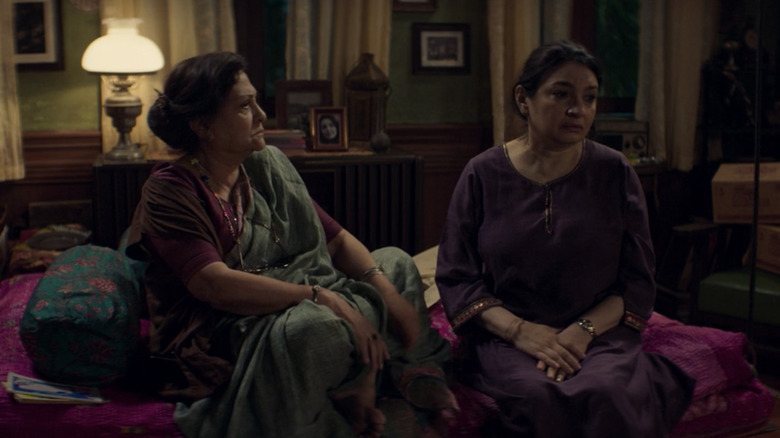 Marvel Studios/Disney+
While Kamala Khan is out exploring the city with her cousins and extended family, Muneeba and Sana decide to stay at home, where they eventually sit down on the couch to finally reconcile with one another. Muneeba admits that she still loves her mother, despite the fact that all she ever wanted in life was for Sana to be there for her — and she never truly was. 
The scene is somewhat sad, but undeniably wholesome and poignant, which is perhaps why fans loved it so much. "I love the way we get to see nani and muneeba talk through their issues," wrote u/X_Tornado. "Yeah, the intergenerational drama has been on point," agreed u/roundthewell. "Very much a vibe of a dying old world meeting a vibrant new world and those in the middle having a hard time living with either, lots of real world truth in that, imo." 
Presenting these complex real world issues as a crucial focus of the story is something we rarely see within the superhero genre, which is perhaps why these scenes between Sana and Muneeba are so powerful. Indeed, some fans even suggested that the show's depiction of familial drama is more captivating than the series' main storyline. "Loving everything between the mother and grandmother. I'm so interested in their relationship and everything they talk about so far," wrote u/AlebrijeHoarder. "However the story in general with the Clandestines feels very meh." 
In any case, fans seem to absolutely adore this powerful conversation between Sana and Muneeba, and since it seems like the next episode will return us to the night of Aisha's fateful disappearance, we have to assume that intergenerational trauma will continue to factor into "Ms. Marvel" as the show continues.