The Blacklist Actors You Might Not Know Passed Away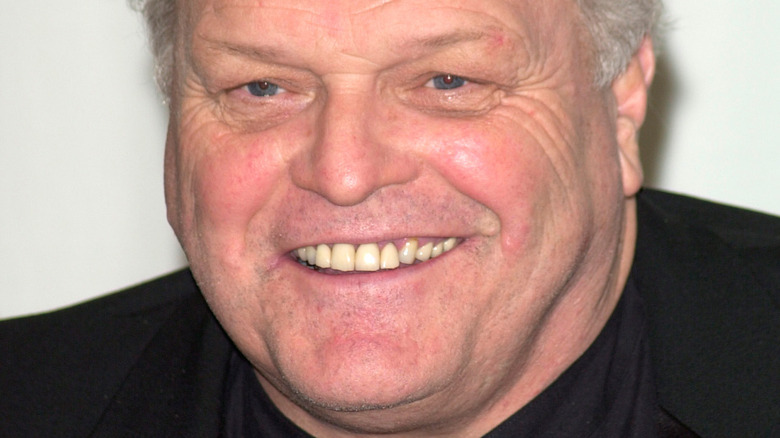 Featureflash Photo Agency/Shutterstock
James Spader and "The Blacklist" seemed like an odd fit when the NBC drama debuted in 2013. In fact, four different actors almost took Spader's role. Sure, Spader had done TV in the past, but even David E. Kelley admitted it was tough getting Spader as the lead on "Boston Legal," with executives telling him in 2004: "James Spader is not a network face!" (per The Guardian). That role ended up lasting five seasons, but the dry comedy and sarcastic wit required for the part were right up Spader's alley. The actor has made a career out of often choosing challenging material dealing with controversial subjects, like David Cronenberg's "Crash" and 2002's "Secretary."
Spader as the face of a network series with a heavy action bent seemed like it could be an unnatural combination, but the man Rolling Stone once called the "strangest man alive" made it work, bringing his usual eccentricities to the role of Raymond "Red" Reddington and proving rather quickly he can lead an action-oriented series just as easily as he can tackle other genres. 
Spader's work on "The Blacklist" is no doubt partially what has attracted so many big names to the show — after all, the actor doesn't do cookie cutter. Combine that with early episodes directed by cult filmmakers such as Joe Carnahan, and you have an attractive series for big names. "The Blacklist" has had some acting legends guest star in episodes, but what you may not know is that some of them have passed on, leaving the series as some of their final work. 
Clark Middleton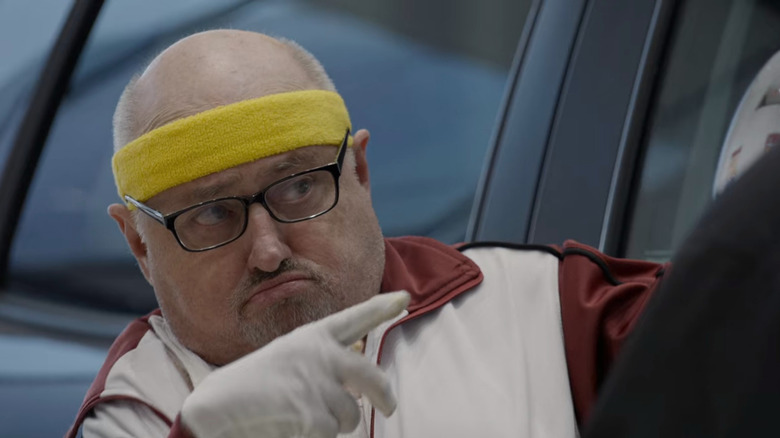 NBC/Netflix
One of Clark Middleton's last acting roles was as Glen Carter on "The Blacklist." He is credited with 13 episodes, and filmgoers will likely recognize him for his work with Robert Rodriguez ("Sin City"), Quentin Tarantino ("Kill Bill: Vol. 2"), and David Lynch ("Twin Peaks"). Carter is a Department of Motor Vehicles (DMV) employee, but he also moonlights as a tracker for Reddington, helping to locate people and sometimes items for him. It was a role that gave the two performers plenty of hilarious interactions, with Carter often making things up on a whim, like telling Red he had never left the country in Season 2's "The Kenyan Family," only for it to be revealed later he grew up in London. 
Middleton passed away in 2020 from the West Nile virus, according to The New York Times. His character's death was also acknowledged in Season 8 of the series, with Red struggling to deal with the death of his friend, just as cast and crew struggled with Middleton's passing. 
According to creator Jon Bokemkamp after Middleton's death, Carter was a character specifically written for Middleton after he auditioned for a separate role. "His character started with our love of Clark and how great he is at what he does," the producer said (via Entertainment Weekly). Though the character was only in about a dozen episodes, Bokenkamp called him part of the DNA of the "Blacklist" world. 
Brian Dennehy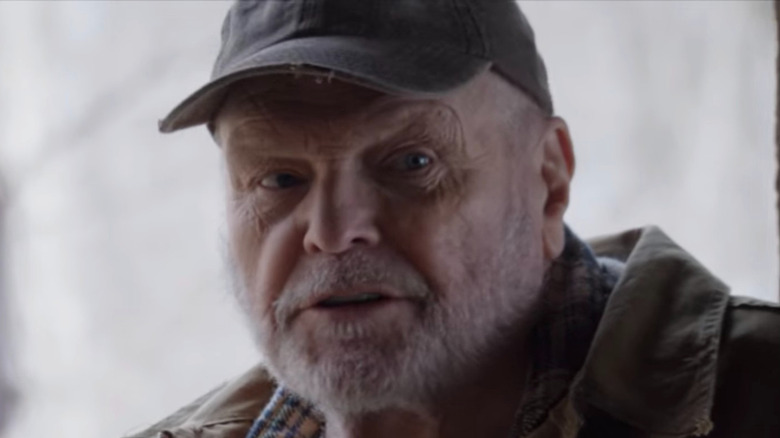 NBC/Netflix
Unfortunately, "First Blood" legend Brian Dennehy also passed away in 2020. At 81, he died of cardiac arrest (per Chicago Tribune). He appeared in nine episodes of the show as Dominic Wilkinson, grandfather to Elizabeth Keen (Megan Boone), a young FBI agent who spent the majority of "The Blacklist" helping Reddington hunt down his list of baddies. Like Middleton, Wilkinson had some strong scenes with Reddington. 
Dennehy joined the series in Season 3 and he came in as a bit of an expert in the field of television, having previously racked up six Emmy nominations over his career (via IMDb). 
"He brought depth and humanity to a pivotal role and his loss is a big one. Like everyone else on our show, we were fans first. He will be missed," executive producers Bokenkamp and John Eisendrath said in a statement after his passing (per Deadline). The Season 7 finale ("The Kazanjian Brothers (No. 156/157") served as his final episode, which aired after his passing. Before this, however, NBC paid tribute to the actor by rebroadcasting the Season 6 "Rassvet" in primetime (via Deadline). The episode delved into the backstory of Dennehy's mysterious character, as well as his daughter — and Keen's mother — KGB intelligence officer Katarina Rostova (Lotte Verbeek), a dangerous spy trained by none other than her father.