Creep 3 Is Already In Development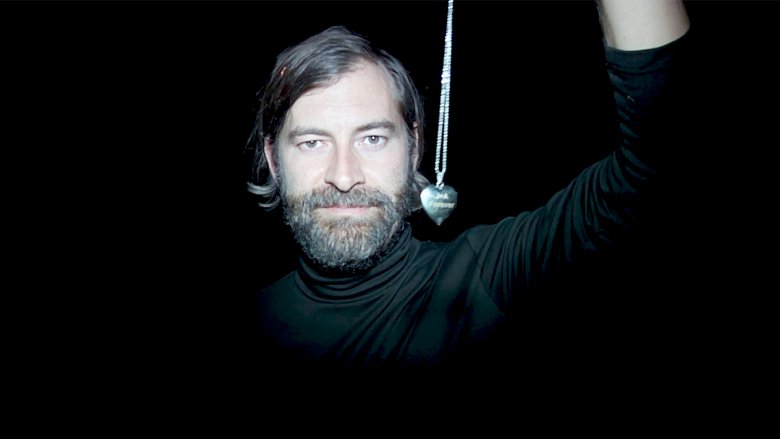 The second ill-fated encounter with Mark Duplass' disturbing loner hasn't even been widely released yet, but plans are already in place to bring the titular creep back for a third installment, Bloody Disgusting reports.
The Creep series, conceived by Duplass and director Patrick Brice, was always envisioned as a three-part series, centering on Duplass' murderous liar Josef. But Brice recently revealed during a live Q&A at the Telluride Horror Show that the original film was sold on the condition that there be two sequels.
The director also confirmed that the third movie is already in development.
Produced by Blumhouse Productions, the Creep series might be the most perfect example of the production company's strategy in the realm of horror filmmaking, financing stripped-down, low-budget features that lead to remarkably respectable returns. Their most recent theatrical release, Happy Death Day, recently came out on top of the big-budget Blade Runner 2049 at the box office, a fairly stunning upset.
Creep 2 will be available for streaming on demand on October 24, with a Netflix release to follow later in the year. It stars Desiree Akhavan as a videographer who encounters Duplass' Josef while making a movie about serial killers. Josef claims to be—and may well be—a serial killer, but anyone who's seen the first film knows his stories thoroughly stretch the truth, seemingly for his own amusement.
We'll have more on Creep 3—and any potential further sequels—as news emerges.