Cobra Kai Fans Can't Agree On The Most Emotional Moment In Season 4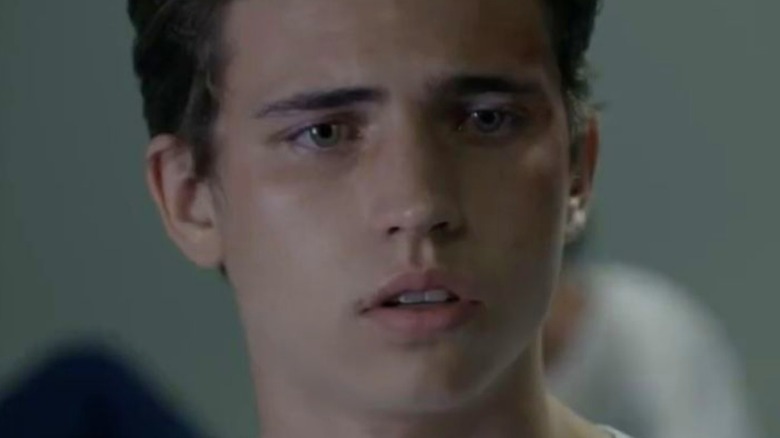 Netflix
The modern media landscape is packed to the brim with attempts to revive and reboot classic properties that audiences recognize. "Star Wars," "Ghostbusters," and even "Turner and Hooch" have become a part of this trend, each finding different levels of success. "The Karate Kid" continuation, "Cobra Kai," stands among them, though it hasn't had much trouble getting folks to tune in. In fact, not only has it amassed an impressive viewer base since it arrived in 2018, but it has developed a large online fan community all its own as well.
People who've never seen the "Karate Kid" films and those who were there when they premiered decades ago alike have a lot to love in "Cobra Kai." It does an excellent job of getting viewers up to speed on what became of their favorite legacy characters while introducing them to new ones simultaneously. It also thrives in its use of nostalgia, rarely beating audiences over the head with it or implementing it unnecessarily. Not to mention, it handles its martial arts action just as well as it does the more dramatic, emotion-driven moments.
"Cobra Kai" is about redemption (though sometimes redemption arcs end up overdue), failure, betrayal, and more, which has amounted to a collection of emotional moments that continue to stick with fans. According to much of the community, choosing the standout scene from Season 4 specifically, isn't easy. 
Season 4 has multiple contenders for most emotional moment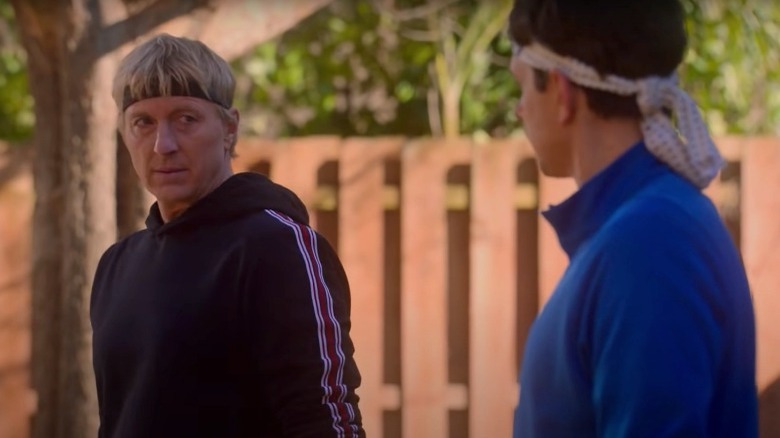 Netflix
As evidenced by a Reddit thread from u/AyanFsl, it's hard to crown one "Cobra Kai" moment from Season 4 as the most emotional of the bunch. In the eyes of some, Robby Keene (Tanner Buchanan) and his dad, Johnny Lawrence (William Zabka), reconciling after sharing in a turbulent relationship hit home the hardest, while others suggested the moment when Johnny accidentally referred to Miguel Diaz (Xolo Maridueña) as "Robby." A handful of other moments from Season 4, as well as some from previous seasons, popped up in the discussion, too, each with a strong case to their credit.
While all of these examples clearly got "Cobra Kai" fans in their feels, Johnny and Miguel's moment proved especially buzz-worthy when it came out. Not only did it solidify how Johnny feels about Miguel — going as far as admitting that he looks at him as his own son — and strain his bond with his star pupil, but it sent Miguel away in search of his biological father. According to the show's co-creators, Jon Hurwitz and Hayden Schlossberg, this scene will have some big implications heading into Season 5. "Will that lead to complications between his relationship with Robby, will he succeed in finding Miguel in Mexico, will Miguel forgive him, will everything be smooth sailing?" Hurtwitz told TotalFilm.
Like all "Cobra Kai" seasons, Season 4 made fans emotional time and time again. One could imagine that Season 5 will do the same when it inevitably hits Netflix.