The Worst Criminal In Law & Order: SVU Season 21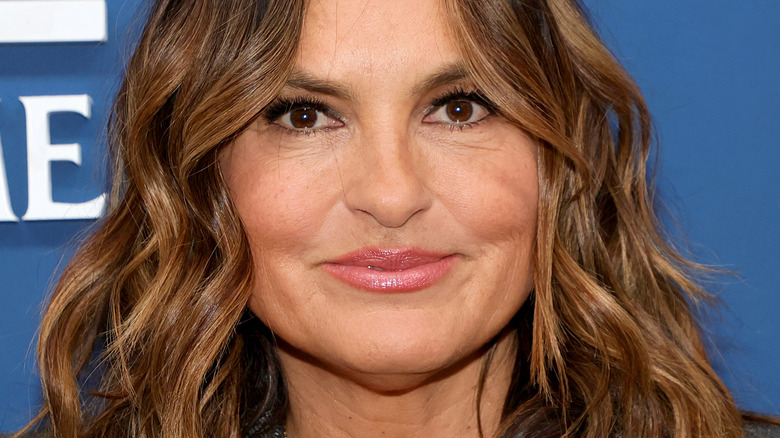 Dia Dipasupil/Getty Images
Season 21 of "Law & Order: Special Victims Unit" was a milestone in many ways. When the season premiered in September 2019, the show officially passed "Gunsmoke" as the longest-running primetime series in TV history. That's an impressive achievement, but it comes with its own challenges. Specifically: how to keep the show fresh after more than 500 episodes?
One way the show did this was by changing the writers' room. Season 21 was also a milestone was because it had a majority-women writer's room for the first time in the show's history. "It changes the dynamic of the room. It's fresh air into the writers room," showrunner Warren Leight told E! News. "We're re-approaching the specificity of design."
Another way to keep things fresh is a tried-and-true "SVU" technique: bring in big-name guest stars. Like every season of "SVU," Season 21 featured an array of villainous characters whom Olivia Benson (Mariska Hargitay) and her team had to catch, and the worst of them was all too familiar.
Ian McShane played a fictional version of one of America's worst villains
"Law & Order: SVU" Season 21 aired about two years after New York Times journalists Jodi Kantor and Megan Twohey exposed Harvey Weinstein's decades of alleged sexual assault. Given that "SVU" is a ripped-from-the-headlines kind of show, it was inevitable that it would address the case. The Season 21 premiere did just that, bringing in Ian McShane ("Deadwood," "American Gods") for the role.
McShane plays Sir Toby Moore, a British media executive based on Weinstein whom dozens of actresses accuse of sexually assaulting them during auditions. The SVU eventually catches him in the act, but frustratingly justice isn't delivered. A conveniently timed heart issue causes his trial to be postponed.
Fans shared their feelings about Moore on social media.
"Bro Ian McShane's character is thoroughly CREEPY I do not like this man no sir," wrote Twitter user @cxptainjaneway.
"I am a huge McShane fan, but yeah, this is a totally monstrous character. Sadly, very true to real life," agreed @dpoe56.
Others praised McShane's performance.
"It's hard to totally hate this character since Ian McShane is likable," wrote @XGirlNYC.
"I still want a conclusion to the Sir Toby storyline on SVU. Mainly because I love Ian McShane (even if he was playing evil)," wrote @diane_kidletsma.
Season 21 has plenty of villainous characters who abuse their power to commit sexual crimes, but none of them are as powerful or charismatic as Moore. It's a testament to McShane's acting ability that he can play such a vile person so convincingly.
If you or anyone you know has been a victim of sexual assault, help is available. Visit the Rape, Abuse & Incest National Network website or contact RAINN's National Helpline at 1-800-656-HOPE (4673).