The Community Episodes That Fans Always Skip On A Rewatch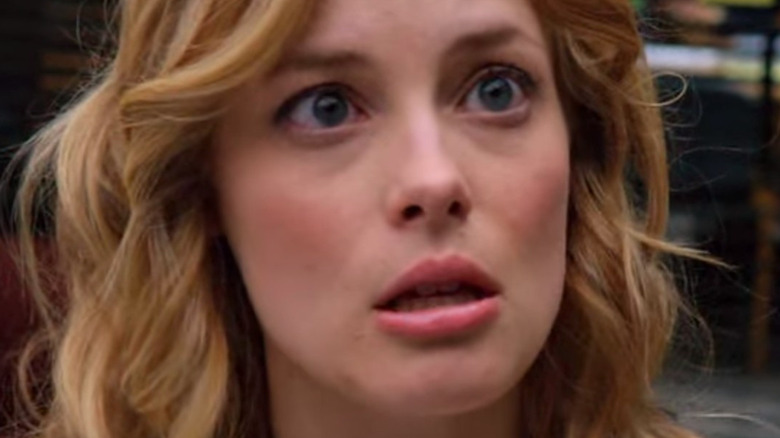 NBC
"Community" is one of those shows that just happened to show up at the exact right time. The NBC sitcom was created by Dan Harmon and was partially inspired by his own time at a community college, as well as the many different people he met and befriended while enrolled (via A.V. Club).  
The series follows Jeff Winger (Joel McHale), a lawyer who is disbarred after it is discovered that he has a phony law degree. Eager to solve this problem and rejoin high society, Jeff enrolls at a community college where he starts a study group as a simple ploy to get a date with a fellow student. However, over time he finds himself surprisingly charmed by the diverse group of people. As the study group grows and changes as a result of each member's unique influence, they become close friends and occasionally more along the way. 
Despite constantly teetering on the edge of cancellation for much of its run and some controversy surrounding the show's creator, "Community" remains popular to this day, with fans still clamoring for a long-rumored movie (via Pop Culture). However, even as dedicated to the series as some fans are, others still notably find certain parts of the show too painful or awkward to revisit.
Fans often pass on Britta and Jeff vs. the high school kids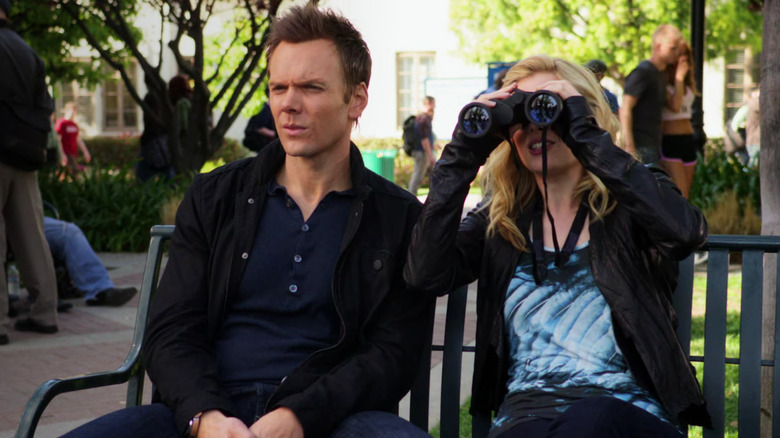 NBC
On the r/Community subreddit, fans debated which episode is most worth skipping when rewatching the series. "The high school students Schmidty episode. Oh god. So much secondhand embarrassment," wrote u/marcelineofooo in the top-voted comment. This was in reference to Season 1, Episode 22 ("The Art of Discourse"), where Jeff and Britta (Gillian Jacobs) descend into a ridiculous game of insults and one-upmanship with a group of academically gifted, yet cruel high schoolers, making fools of themselves in the process. 
"The Art of Discourse" seemed to be a common choice, but it wasn't without its defenders. Other fans were quick to jump in and debate the merits and faults of the episode. "Abed said it all; 'Ridiculous situation descending into heavy-handed drama for the illusion of story. Check,'" offered u/RockHardlyPI, quoting the show's most meta character. Meanwhile, u/falls330 offered a more positive outlook on the episode. "I actually find that episode hilarious because of how ridiculous it was," the user said. "It also does a good job of showing the depths that Jeff and Britta would sink to when their egos are tested." 
Still, another apparently skippable episode emerged from the thread as well. 
Other fans find Troy's exit too painful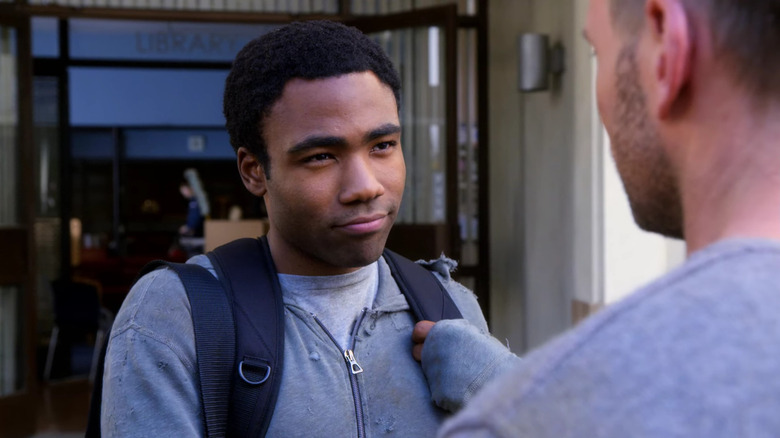 NBC
Elsewhere, u/iliveformyships pointed to the final episode featuring Troy Barnes (Donald Glover) as their pick. "For me, I skip the lava episode because it's too sad for me," they said. The user is referring to Season 5, Episode 5 ("Geothermal Escapism"), in which Abed (Danny Pudi) plans a campus-wide game of The Floor is Lava to send his best friend off on a good note. The two continue to play the game ad infinitum as they don't want to say goodbye to one another. 
Though the episode is filled with classic "Community" absurdity and hijinks, it's definitely among the more bittersweet episodes of the series. "I had so much fun on 'Community,'" Glover told The Wrap regarding his exit from the NBC sitcom. However, he also added, "I'm glad things end because it forces us to progress." The actor also penned a very open and moving letter to the fans of the show, providing a look into his decision to leave behind Troy Barnes for good (via Salon). 
Evidently, even all these years later, some fans still struggle to accept that Glover chose to leave when he did.