The Real Reason Aidy Bryant Left Saturday Night Live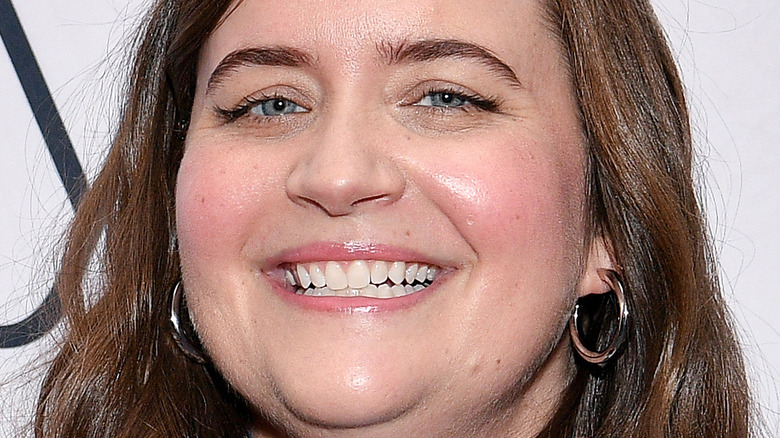 Dia Dipasupil/Getty Images
"Saturday Night Live," NBC's weekly variety show, saw a mass exodus of talent this year with Kate McKinnon, Pete Davidson, Aidy Bryant, and Kyle Mooney closing out their tenure (via NPR). McKinnon and Davidson have had their careers receive a social magnifying glass, each for various reasons, but less seems to be widely known about Bryant and Mooney. For today, let's give Bryant a little more attention. In 2012, she joined "SNL" during the 38th season and became a full cast member during the 39th. Some of her popular impersonations include Rebel Wilson and — more hilariously – Ted Cruz.
Now, ten years later, the actress is officially moving on, but what caused the change? What would make someone want to leave something so big? According to Bryant, the decision was a long time coming and, fortunately, well respected by the company. When asked, here's what she had to say about her departure from "Saturday Night Live."
She's been looking for the right time to leave for a while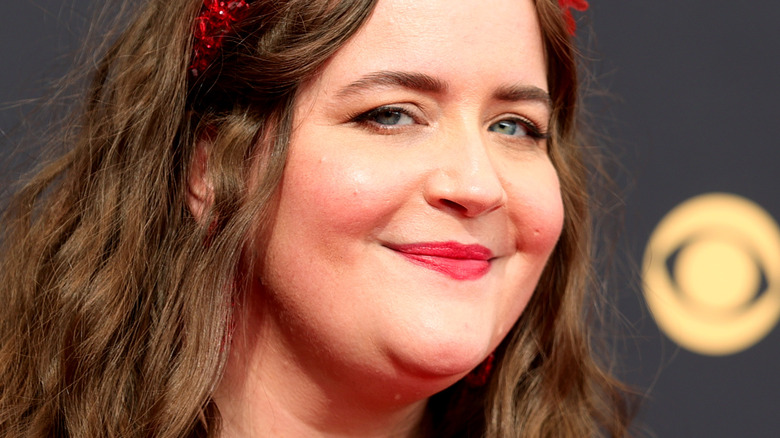 Rich Fury/Getty Images
In a recent interview with Variety, Aidy Bryant admitted that she'd been trying to find the right time to exit "Saturday Night Live" for a while, but life kept getting in the way of a clean send off. "If it weren't for COVID, I probably would have left a few years earlier," she said. "But it was such a huge change. When COVID hit, it was so jarring ... I kept trying to seek one last normal year. This year wasn't the normal year that I hoped for, but it was closer to that. It was like, 'OK, it's really time now.' And 10 felt like a nice, solid round number."
Bryant's struggle with balancing upwards mobility and job security is an understandable one, even if it's in a spot as lofty as "SNL." On a human level, it's refreshing to know that the actress felt confident enough with her place of work that she could stay until the time was finally right. Now she's free to pursue a wider array of other projects. 
Her upcoming projects are close to her heart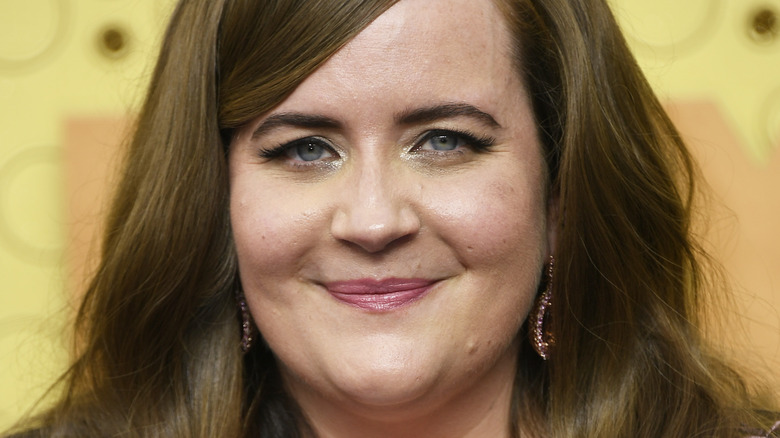 Frazer Harrison/Getty Images
More specifically, it seems that Bryant plans to personally create the kind of content that she wants to participate in, with a focus on projects that spread body positivity. In that same Variety interview, Aidy Byant said, "I'm not comfortable waiting for roles because I haven't had great success there. Everything that has worked for me has been by writing it myself." The focus on body empowerment can be assumed when looking at the projects currently attached to her name. "Shrill," a series that she both co-created and starred in for Hulu, recently wrapped after its third season. It was about a journalist coming to terms with her body.
Then there's "Cheeky," a currently in-development animated series for Peacock based on Ariella Elovic's memoir (according to Deadline). In Bryant's own words, the illustrated work will take viewers on a different journey every episode. "It's my little sweet side baby," she says. "It's based on this book that goes through each part of the body. Each episode takes on a different topic: boobs, butts, periods, food, getting dressed. It interviews comedians, kids, old folks, and all kinds of people to weigh in." With such stories at the forefront of her mind, and an eye for pushing production, expect more in a similar vein as Aidy Bryant's schedule opens up.