Happy Death Day Director Talks Sequel Plans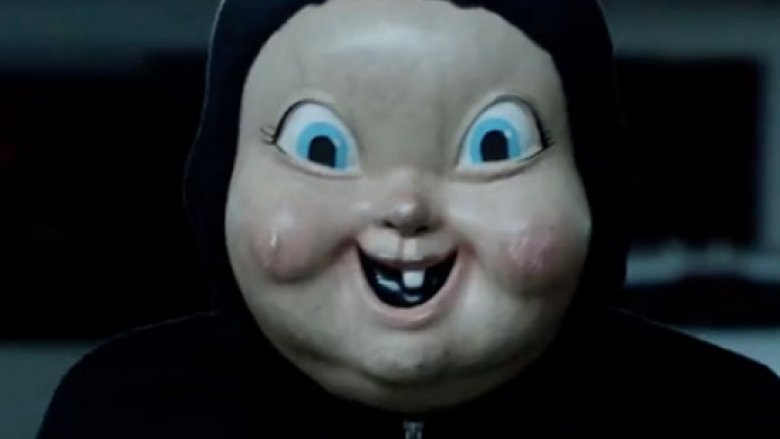 Warning: This article contains spoilers for Happy Death Day.
Happy Death Day conquered the box office this weekend, and director Christopher Landon has already turned his mind to a sequel. The horror helmer revealed in a recent interview with The Hollywood Reporter that he already has an idea of what he would cover in a potential Happy Death Day 2, although he's remaining tight lipped on most of the details.
Happy Death Day featured college student Tree (Jessica Rothe) getting stuck in a Groundhog's Day-esque loop, reliving the day of her murder over and over again until she could figure out who the culprit was. In the end, the real killer was revealed to be her roommate Lori (Ruby Modine), but solving the central mystery didn't close up all the holes in the film. Viewers were still left with a lot of questions, and Landon says that those may be addressed in a future film.
"I'm trying to keep this close to the vest and be secretive," Landon said of potentially answering lingering questions about the time loop curse in a sequel. "I will say that if we are lucky, and people like the movie and we get to do another one, I do have a sequel ready in my head, and it's definitely not what anyone is expecting, but it will make a lot of sense. And it will answer a lot of questions that may pop up in the first movie for people. But that's only if I get to do it. If I don't, I'm probably just taking it to my grave."
Considering the film opened to a massive $26 million against a $5 million budget, it seems that Landon's dreams of a sequel could come true. The movie's opening makes it the latest in a string of horror hits for Universal and Blumhouse, and the studios have proven that they can create films with legs that go on to make big box office bucks. If Happy Death Day holds up throughout the month, a sequel announcement could be coming soon.