Happy Death Day Scares Up $26.5 Million Opening Weekend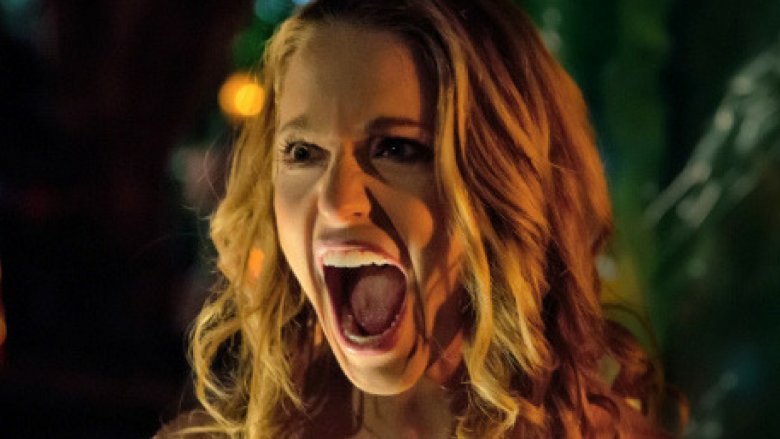 Happy Death Day scared off the box office competition this weekend with an impressive $26.5 million opening weekend. The horror flick stars Jessica Rothe as a college student who has to keep reliving the day of her murder over and over again until she figures out who is killing her. 
Happy Death Day was initially pegged for an $18 million debut, but it was able to capitalize on mostly positive reviews to become another impressive horror debut for Universal and Blumhouse. The two studios were also behind 2017's earlier thrilling hits Get Out and Split, which opened to $33.3 million and $40 million, respectively, ahead of $253.1 million and $278.3 million worldwide hauls. The movie cost just $5 million to make, so it can already be counted as a success.
Less successful was the second weekend of Blade Runner 2049. After a disappointing opening weekend, the critically lauded film fell 53.9 percent to just $15.1 million, good for second place. Third place went to the Jackie Chan thriller The Foreigner, which brought in $12.8 million, slightly above $10.5 million expectations. The movie features the action star as Quan, a restaurant owner who becomes hell-bent on revenge after his daughter is killed in an IRA bombing. 
This weekend also saw disappointing releases for the smaller films Professor Marston and the Wonder Woman and Marshall, both of which failed to make it into the top ten. Professor Marston and the Wonder Women, which stars Luke Evans as William Moulton Marston, the creator of Diana Prince, opened in 1,229 theaters, where it brought in $737,000, far less than $3 million expectations, despite positive reviews. Marshall, which stars Chadwick Boseman as Thurgood Marshall in his pre-Supreme Court days, fared better, bringing in $3 million from 821 theaters.
You can view this weekend's full box office results (via Box Office Mojo) below.
Top 10 Weekend Box Office Gross
1. Happy Death Day: $26,500,000 (– percent), $26,500,000 Total Domestic Gross   
2. Blade Runner 2049: $15,100,000 (-53.9 percent), $60,578,387 Total Domestic Gross  
3. The Foreigner: $12,840,000 (– percent), $12,840,000 Total Domestic Gross  
4. It: $6,050,000 (-39.3 percent), $314,929,521 Total Domestic Gross  
5. The Mountain Between Us: $5,650,000 (-46.5 percent), $20,502,922 Total Domestic Gross  
6. American Made: $5,423,000 (-35.8 percent), $40,152,865 Total Domestic Gross  
7. Kingsman: The Golden Circle: $5,315,000 (-38.7 percent), $89,652,040 Total Domestic Gross  
8. The LEGO Ninjago Movie: $4,315,000 (-38.4 percent), $51,577,689 Total Domestic Gross  
9. My Little Pony: The Movie: $4,000,000 (-55.0 percent), $15,513,434 Total Domestic Gross  
10. Victoria and Abdul: $3,115,000 (-25.3 percent), $11,314,944 Total Domestic Gross