Ron Howard Teases Fan-Favorite Characters For Han Solo Movie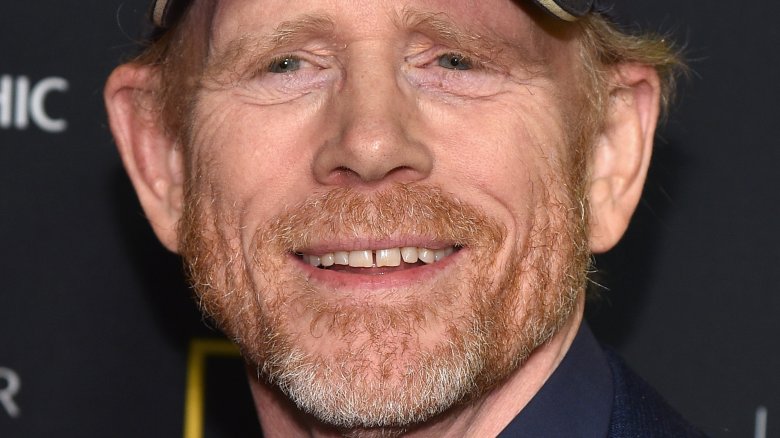 Getty Images
Another day, another Han Solo movie tease. 
Director Ron Howard has once again taken to social media to stir up excitement for the upcoming Star Wars standalone film, this time sharing a snap of himself with two beloved characters. As with many of Howard's past Han Solo-related posts, the picture itself isn't what had fans liking and retweeting like mad, it was the caption. 
Howard posted the photo, which shows two men dressed in Imperial Officer uniforms, to his Twitter account with the hashtag #tagandbink, indicating that former Star Wars Legends characters Tag Greenley and Bink Otauna will be featured in the forthcoming film in some capacity. The picture also confirms that Han Solo screenwriter Jon Kasdan and the film's first assistant director Toby Jefferman will portray the pair. 
For those not familiar with the fan-favorite duo, Tag and Bink are minor characters in the Star Wars comics from Dark Horse, who had a limited run in the series' Expanded Universe. Created by Kevin Rubio, the two are often referred to as the Rosencrantz and Guildenstern of the Star Wars world, as they have accidentally (or perhaps deliberately) influenced the events of the first and second movie trilogies. 
Diehard Star Wars fans were incredibly pleased to hear the news, but few were as enthused as Rubio himself. The comic book writer tweeted in response to Howard's post, "Ron Howard just made my comic #OfficialCanon. Thanks Ron!" Scribe Kasdan wrote back to Rubio, "Thank you, Kevin. I'm a huge fan and I had to get 'em in there, and then had to play it myself (with Toby Hefferman) to do it justice."
The two oddballs appearing in the Han Solo movie could indicate that Disney and Lucasfilm are preserving at least some of the comedic approach fans were expecting to see when former helmers Phil Lord and Chris Miller were attached to direct (before they were reportedly fired in June). That said, their involvement comes quite late in the game, as a number of the film's biggest stars have already wrapped filming on the movie, so it would come as quite a shock if Tag and Bink have a big role to play. 
The Han Solo movie stars Alden Ehrenreich as the titular space-faring smuggler, Donald Glover as young Lando Calrissian, Emilia Clarke as Kira, Woody Harrelson as Beckett, and Joonas Suotamo as Chewbacca. Paul Bettany, Phoebe Waller-Bridge, Thandie Newton, Ian Kenny, Warwick Davis, and Clint Howard round out the cast. The film is scheduled to open in theaters on May 25, 2018.
#tagandbink ? pic.twitter.com/1EzUbS3MQs

— Ron Howard (@RealRonHoward) October 14, 2017