Daniel Day-Lewis, Paul Thomas Anderson Team-Up Movie Gets Title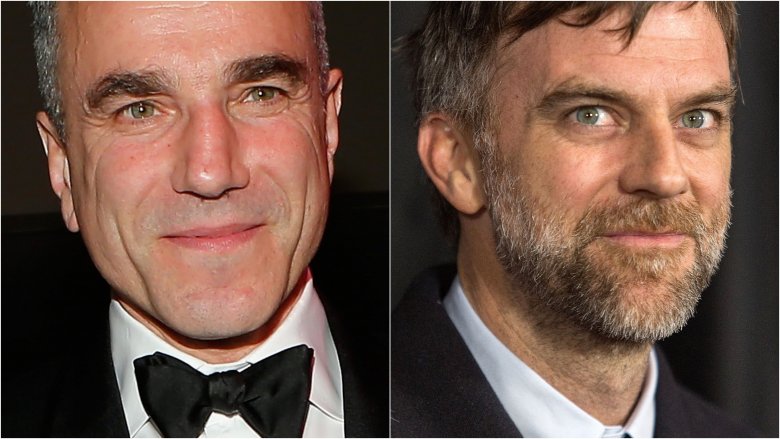 Getty Images
Daniel Day-Lewis and Paul Thomas Anderson are following in their own footsteps.
The pair, who made cinematic history acting alongside each another in There Will Be Blood, are partnered for yet another film. And now, the long-gestating mystery project the two actors have been working on finally has a title: Phantom Thread. 
As reported by Entertainment Weekly, Phantom Thread is in development with Focus Features, and the studio has stamped the film with a Christmas Day 2017 release date. According to the studio's official description of the film, Phantom Thread is "set in the couture world of 1950s London," and features a narrative that "illuminates the life behind the curtain of an uncompromising dressmaker commissioned by royalty and high society."
Joining Day-Lewis and Anderson for the movie are Lesley Manville and Vicky Krieps, but apart from us knowing that Day-Lewis will play a man called Charles James, specific details on the actors' characters haven't yet been given. 
Given the A-listers at the forefront, the film could very well have what it takes to become a late-season Oscar contender. But on a more disappointing note, Phantom Thread has just as much potential to be Day-Lewis' last film. The actor, who has been in everything from The Unbearable Lightness of Being to The Crucible to Lincoln, threw cinema fans for a loop when he announced earlier this year that he was retiring from acting. 
"Daniel Day-Lewis will no longer be working as an actor," a spokesperson for Day-Lewis said in a statement. "He is immensely grateful to all of his collaborators and audiences over the many years. This is a private decision and neither he nor his representatives will make any further comment on this subject."
Whether Phantom Thread will be Day-Lewis' swan song remains to be seen, but we'll keep you in the loop when we know more.
Phantom Thread is set to open in theaters on December 25.