The Price Is Right Model You Forgot Appeared On That's So Raven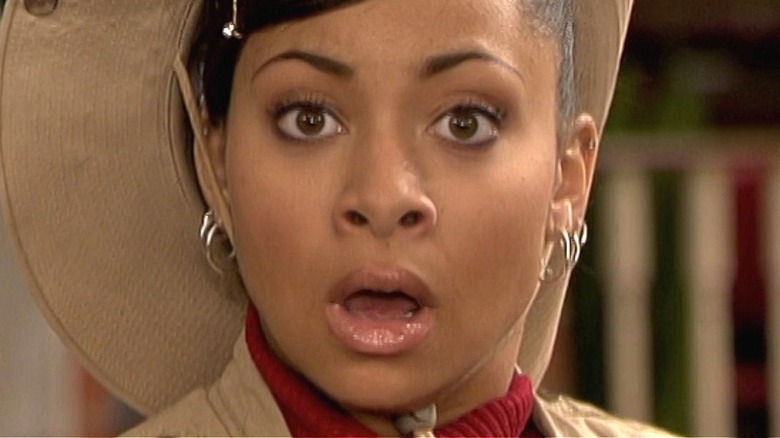 Disney Channel
Unless you have an encyclopedic knowledge of everyone who's ever worked as a model on the long-running TV game show "The Price Is Right," it's not likely you remember every acting job those models have taken outside the program. As such, there's probably a pretty good chance that you might not remember "The Price Is Right" model who made an appearance on the Disney Channel favorite "That's So Raven."
Of course, this particular "Price Is Right" model has done quite well for herself away from the game show and is known for much more than revealing price tags to excited tourists on weekday mornings. Nevertheless, she represents a link between "The Price is Right," whose 50 seasons have made it a television institution, and the fondly remembered sitcom starring Raven-Symoné as a teenage psychic.
So if you ever find yourself in need of an esoteric piece of early 2000s TV trivia, you're about to be in possession of a good one, so guard it well and don't forget it. Here is "The Price is Right" model who also shows up in "That's So Raven."
Claudia Jordan appeared on That's So Raven in 2005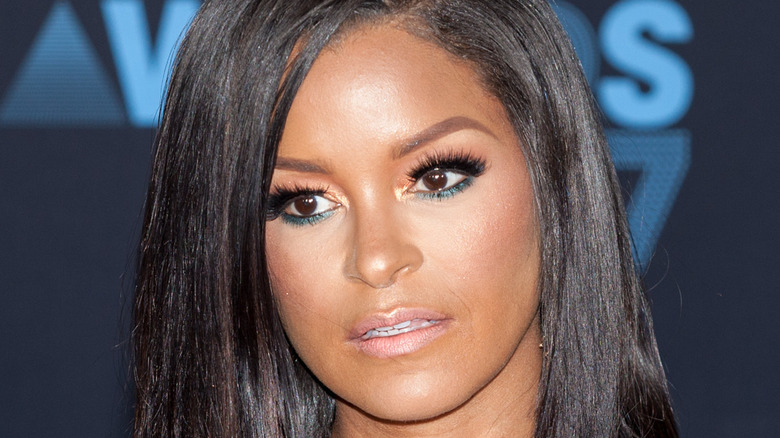 Jamie Lamor Thompson/Shutterstock
If you know the name Claudia Jordan, it's likely from her stints on reality shows like "Celebrity Apprentice" or perhaps "The Real Housewives of Atlanta." However, a quick look at her credits on IMDb shows a prolific acting and modeling career that includes an array of feature films and sitcoms -– including Season 3, Episode 17 of "That's So Raven," which was first broadcast on the Disney Channel in 2005.
Jordan appears in the small role of teacher Miss Bonita in a romp about Cory's (Kyle Massey) attempt to hire an attractive teacher as his personal tutor. Thus, a thread between two disparate but vital pieces of TV history is created between "That's So Raven" and "The Price Is Right." And if your interest in game shows runs beyond the Drew Carey-hosted classic, you'll also be pleased to know that Jordan appeared as a model on "Deal or No Deal" and even as a contestant early in her career on the little-remembered competition show "Dog Eat Dog."
2005 was a long time ago, and Jordan's star continued to rise consistently in the years since, eventually becoming well known enough for a spot on "Celebrity Apprentice," an experience she later did a little bit of dishing on in the 2020 documentary "Trump VS Hollywood," (via Express). Jordan is also the host of her own talk show, "Out Loud with Claudia Jordan," on the Fox Soul streaming platform.