What Happened To Tower Paddle Boards After Shark Tank?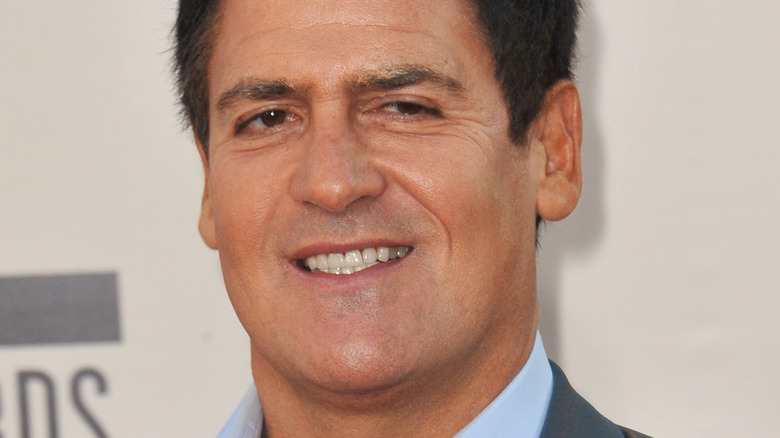 Jaguar PS/Shutterstock
Not every "Shark Tank" pitch is a winner. While some entrepreneurs are confident and succinct, other contestants on the ABC reality series are arrogant, scammy, or flat-out unconvincing. In his 2011 appearance on "Shark Tank," Stephan Aarstol gave a textbook bad pitch while introducing his product, Tower Paddle Boards. After a promising start, the entrepreneur froze up and lost his place. "I made an idiot of myself," he later told People.
Once Aarstol regained his composure, the pitch went along swimmingly, and he piqued the Sharks' interest with his company's numbers. In about four months, Aarstol's paddle boards had already grossed $100,000 at $600 per board. The Sharks were also impressed by Aarstol's deft command of search engine optimization as a means of fueling online sales. Ultimately, Mark Cuban invested $150,000 for 30% of the business. Here's how Tower Paddle Boards has fared since the 2011 episode.
Mark Cuban calls Tower Paddle Boards one of his best investments
Stephan Aarstol's inauspicious pitch has yielded awesome results. "Since the show, we've taken off like a rocket ship," the Tower Paddle Boards founder told People, noting that before he went on the show, he had $35,000 in sales. By 2018, that number blossomed to $34 million. "'Shark Tank' threw a hand down and pulled me up. It was like standing on the shoulders of giants."
Mark Cuban is just as enthusiastic about his investment. "He's killing it," Cuban told Howard Stern in 2013. He specifically cited Tower Paddle Boards as one of the best deals he's ever made on "Shark Tank." "He's growing so fast I've given him some additional money to help finance his receivables."  Cuban's assistance has helped Tower Paddle Boards expand its inventory beyond the world of stand-up paddle boards. In addition to diversifying its fleet of boards, the brand has introduced accessories, apparel, surfboards, skateboard, and electric bikes.
From the sound of it, Tower also seems like a nice place to work. In his 2016 manifesto "The Five-Hour Workday: Live Differently, Unlock Productivity, and Find Happiness," Aarstol extolls the benefits of a shorter workday. "We're a beach lifestyle company and we needed to live up to our brand more effectively," he told Fox News Insider. "The point of life is not work."