Why The Boys Fans Are Suddenly Terrified Of A-Train After The Herogasm Episode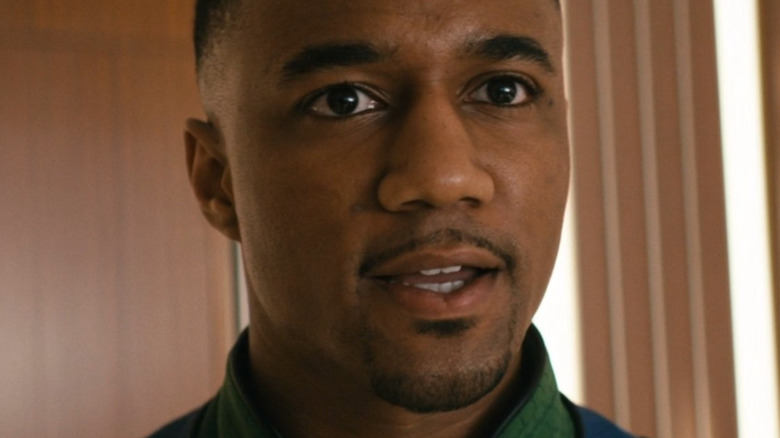 Amazon Studios
Amazon Prime Video's "The Boys" just dropped one of the most anticipated episodes of the series with "Herogasm." The episode certainly left fans with a lot to think about, and it also arguably held the most action-packed sequences of Season 3 thus far. Most notably, the hour includes a fight between Homelander (Antony Starr), Soldier Boy (Jensen Ackles), and a Temp-V-infused Billy Butcher (Karl Urban). 
This meeting comes to a head during what is referred to as "Herogasm," an annual orgy among superheroes that is apparently known by many in "The Boys" universe. Billy and Hughie (Jack Quaid) come upon Herogasm with Soldier Boy in an effort to help him kill members of his former team. Simultaneously, Annie (Erin Moriarty) and MM (Laz Alonso) find themselves in the same location as they search for more information on Soldier Boy and Homelander's plans.
During the salacious event, Hughie bumps into A-Train (Jessie T. Usher) and demands an apology for accidentally killing his previous girlfriend, Robin (Jess Salgueiro). A-Train gives what is seemingly a genuine apology before seeking out fellow supe Blue Hawk (Nick Wechsler), the man who recently paralyzed his brother, Nathan (Christian Keyes).
As fans know, A-Train has had quite a traumatic time in Season 3, especially since he can't use his speed. Now, after the events of "Herogasm," fans are pretty terrified of the character for one very specific reason.
Fans forgot how scary A-Train's speedster abilities can be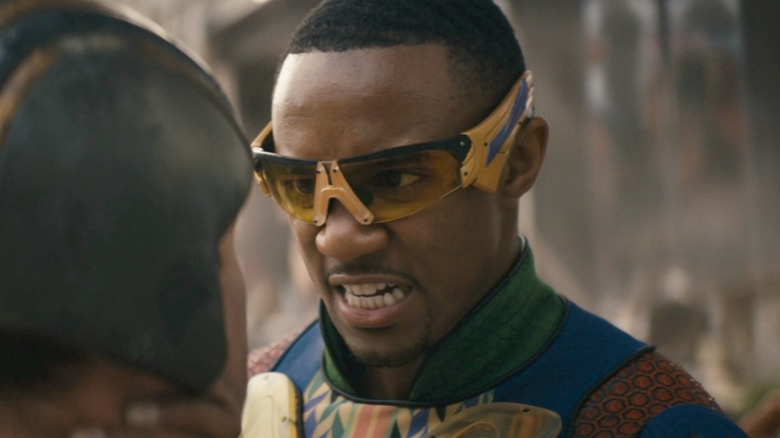 Amazon Studios
In a recent thread on Reddit, fans of "The Boys" discussed the horrifying and gruesome result of A-Train's murderous attack on Blue Hawk. At the end of "Herogasm," A-Train uses his speed once more to drag Blue Hawk across the ground, essentially melting his skin and body away in the process — killing him. In the aftermath of the run, A-Train suffers a heart attack. If it weren't for the fact that both characters are genuinely despicable, these fans might have even felt sorry for them.
Still, many fans noted that it was a particularly non-subtle reminder of A-Train's deadly abilities. In one post to Reddit, u/AeroLewis initiated the conversation by pointing out that A-Train "can kill you without you noticing and you will die horribly." Of course, A-Train has made careless use of his speed in the past, killing innocent people like Robin in the process. Remembering this, u/iiJashin built off of this comment by referencing a moment in Season 1, Episode 4 ("The Female of the Species") in which A-Train attempts to kill Kimiko (Karen Fukuhara) by repeatedly bashing her head against a wall at incredible speeds.
Amusingly, u/BauranGaruda brought up Isaac Newton's Second Law of Motion to exemplify just how much force A-Train must have moving at such speeds. For some people, the joy of an overly gratuitous superhero series is focused almost exclusively on watching creators indulge in excess. In this vein, u/OF010 wrote, "A-Train's kills are always a treat," a comment that received more than 1,500 upvotes.