The Biggest Issue Fans Have With The First Episode Of Westworld Season 4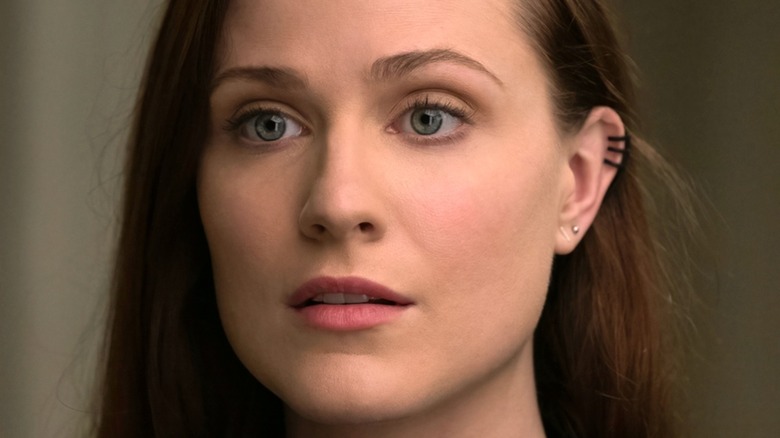 John Johnson/HBO
Contains spoilers for "Westworld" Season 4, Episode 1, "The Auguries" 
Welcome to the robot resistance. During the premiere of the long-awaited "Westworld" Season 4, fans were introduced to new threats menacing the show's heroes. A copy of William (Ed Harris) is off on a quest for vengeance, using anything — including flies he can control with his own thoughts — and anyone caught in this path to get his revenge for the destruction of Rehoboam. Gaining control of a large data mine situated atop the Hoover Dam is just one of those steps in his quest. His first intended targets are Maeve Millay (Thandiwe Newton) and Caleb Nichols (Aaron Paul), a former host body and human and former mercenary who have aided the robots in their rebellion in Season 3. 
Speaking of Caleb and Maeve, the pair team up to take down William and ensure a safe future for Caleb's daughter, Frankie (Celeste Clark). In Maeve's case, she's ready to exact some revenge of her own. Meanwhile, Christina (Evan Rachel Woods) tries to get on with her life in the gaming industry, only to find herself dealing with a stalker. Said stalker throws himself from the top of a building and lands in front of her, strongly implying he aimed to kill her — that is, until Teddy Flood (James Marsden) saves her life and watches over her protectively.
The end of Season 4, Episode 1 left fans wondering who their favorite characters can trust. Are parts of the Dolores we knew in previous seasons still active in Christina's mind? Does she exist as part of the Sublime? Does Maeve have an ulterior motive? "The Auguries" had fans bellying up to the watering hole that is the Westworld subreddit to make sense of it all.
Fans are already confused, but they still love the show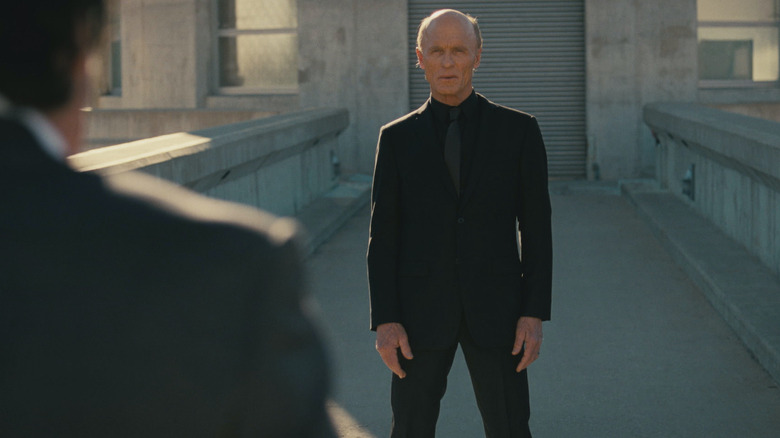 Courtesy of HBO
As fans of equally complex dramas like "Twin Peaks" can testify, dedicated "Westworld" viewers definitely don't need to understand the show's plot to have a good time. "I ain't got a clue what is happening, but I love it," u/Rostabal said of "The Auguries," earning a thousand upvotes and a string of approving comments in a post created by u/LoretiTV on the subreddit r/westworld. The majority of fans responding to u/Rostabal's thread, admitting they felt the same way. "Roger that. I'm going to need an explainer on YouTube between now and [the] next episode," said u/Competitive_Travel16. Quipped u/StephenHunterUK, "Welcome back to r/westworld, the show you need a diagram to follow."
Other fans tried to apply logic to the proceedings to explain what is going on. U/austrolibertarian think Christina is in the Sublime but admitted they don't know why Dolores-Christina would alter her appearance and name if that were true. Redditor u/danlorlg believes Christina's company is secretly programming stories for William's new Hoover Dam-situated fun park. Others, like u/dvs0n3, believe Christina is hostessing in another park, and she's transferred to a city-based environment. Most intriguingly, u/BernieDharma thinks that Christina is a human being, but she's writing Dolores' storyline as part of a fictional game she's designing.
It will take fans a while to find out what's really up with Christina and the rest of the "Westworld" gang; this is just the start of what's shaping up to be a very wild Season 4.