Obi-Wan Kenobi's Hayden Christensen Has Been Waiting Decades For This Fan Reaction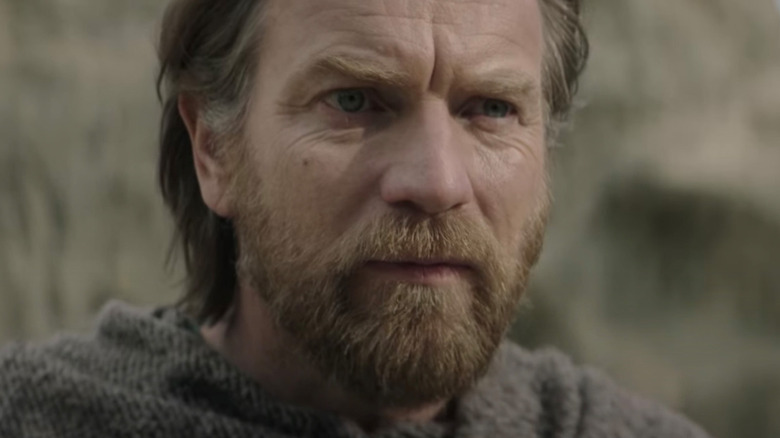 Lucasfilm/Disney+
Today, a common narrative surrounding the "Star Wars" prequels is that they were universally panned when they came out. Sure, some critics were unimpressed, but over time the films' overall reputation has improved. Stars Ewan McGregor and Hayden Christensen both agree that the films are underrated. According to them, the films were made for children, not adult film critics, and they were made before social media. Back then, the average fan didn't have a platform to share their opinion one way or another. Now that they do, they've been able to express their fondness for the characters (via LAD Bible).
Still, there's no denying that the prequels did disappoint some "Star Wars" fans. Nobody is more aware of that than Christensen, who played Anakin Skywalker in "Attack of the Clones," and "Revenge of the Sith." At the time, his performance as a whiny, petulant teenaged Anakin felt like a major departure from the Darth Vader of the original trilogy.
When Disney approached Christensen to reprise the role for the "Obi-Wan Kenobi" TV series, Christensen didn't hesitate to accept. For him, it was both an opportunity to revisit an iconic character, as well as a chance to redefine his place in the "Star Wars" universe. As he put it, "I think [redemption is] a very powerful concept. And one that really resonates within the Star Wars storytelling as well" (via The Guardian).
Now that the six-episode first season of "Obi-Wan Kenobi" has concluded, it appears that redemption has arrived for Christensen.
Fans loved the moment when Obi-Wan and Anakin finally came face to face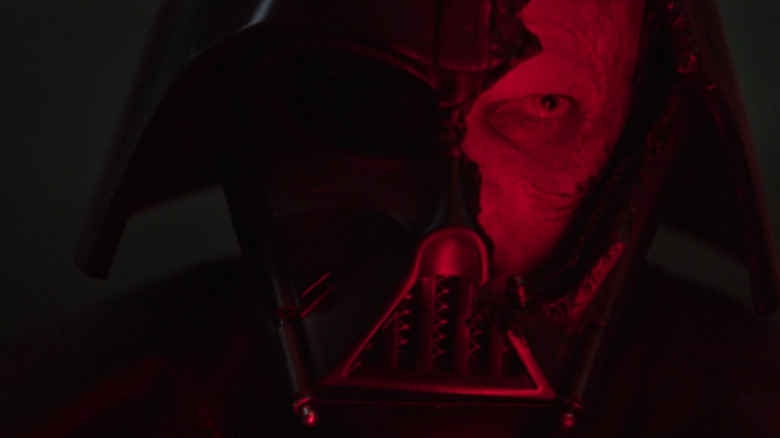 Lucasfilm/Disney+
On Reddit, fans on the r/StarWarsKenobi subreddit heaped praise on one moment from the sixth episode of "Obi-Wan Kenobi"–specifically, when Obi-Wan and Vader have their climactic lightsaber duel. Obi-Wan, having rediscovered his connection to the Force, defeats Vader with a slash across the helmet, exposing his scarred face. Obi-Wan hopes this will finally help Anakin remember who he is, but his old friend is too far gone. "You didn't kill Anakin Skywalker," Vader says. "I did."
"Scary Vader is one thing, but utterly demented Vader makes me shiver. Hayden Christensen absolutely nailed it," wrote Redditor u/Cwalex, kicking off a thread that's received more than 2,500 upvotes.
"His demented eyes are the scariest I've ever seen Darth Vader," agreed u/MisterDrJR. "And I've seen it all, my friend. Huge rounds of applause."
For many, this moment redefined Anakin Skywalker and Darth Vader. "Up until that scene, I knew conceptually that Anakin and Vader were the same person, but they always felt separate," wrote u/Puppytron. "Now when I see the black armor, I'm thinking of Hayden and imagining psycho Anakin underneath and it's just so tragic. And scary."
In particular, it was the way the show alternated between Christensen's and James Earl Jones' voices that sold the moment. "I was totally blown away by that. Great execution of something I've wanted to see for ages," wrote u/QuadAmericano.
Christensen is surely happy with the feedback this time around, but he's by no means finished exploring the character. He's also scheduled to appear in the upcoming live-action Ahsoka Tano series alongside Rosario Dawson, which will premiere in 2023. If that version of Anakin/Vader is anything like the one from "Obi-Wan Kenobi," there will probably be tons more articles like this one.