Patty Jenkins, Chris Pine TNT Drama One Day She'll Darken Fills Out Cast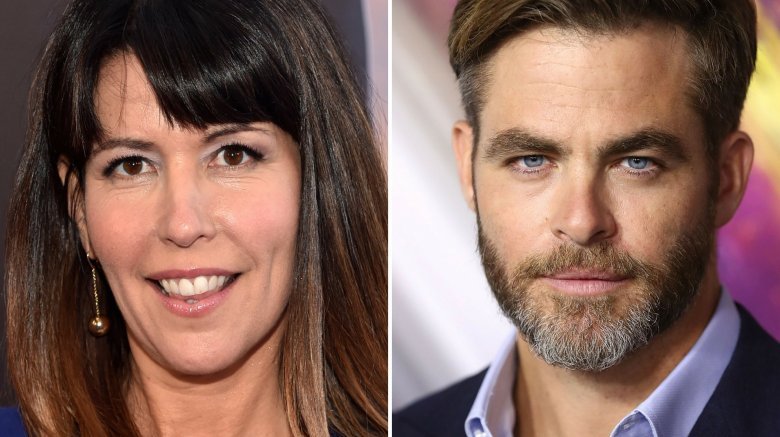 Getty Images
Wonder Woman director Patty Jenkins is filling out the cast of her upcoming TNT drama One Day She'll Darken. Deadline reports that seven actors have joined Chris Pine in the show, which is described as "a mind-boggling true mystery with unpredictable twists and turns and edge-of-your-seat chills." Jenkins is set to step behind the camera for at least the first two episodes of the series, which comes from her husband, author Sam Sheridan.
One Day She'll Darken follows Fauna Hodel, whose teenage birth mother gave her away to a black restroom attendant in a Nevada casino in 1949. As Fauna begins to investigates the secrets of her past, she ends up going down a dark path that brings her closer and closer to the infamous Hollywood gynecologist Dr. George Hodel, who was involved in the Black Dahlia killing of Elizabeth Short in 1947.
India Eisley is set to lead the series as Fauna, who is described as being naive and desperate to figure out who she really is. Eisley is best known for her role as Amy Juergens' younger sister Ashley on ABC Family's The Secret Life of the American Teenager; she has also appeared in Kite, Underworld Awakening, and My Sweet Audrina.
Jefferson Mays, meanwhile, will play Dr. Hodel. Hodel is described as a former child prodigy turned brilliant doctor whose life was flipped upside down after a huge scandal caused him to lose all of his famous friends. Mays is known for his appearances in The Giver, Alfie, Inherent Vice, Rebel in the Rye, Unbreakable Kimmy Schmidt, Law and Order: Special Victims Unit, and The Americans.
Pine will lead the series alongside Eisley and Mays as Jay Singletary, a former Marine turned papparazzo. Jay was disgraced while covering the story of Hodel years ago, but now sees his chance at redemption. However, there is a moral quandary he didn't expect at the center of the riddle, with the reporter stumbling on "a labyrinth into the evil of men's hearts" that will shake him to his core.
Other new cast members include Yul Vasquez (Captain Phillips), who will play Billis, a freelancing, corrupt LAPD sergeant whose fear turns to hate, and Justin Cornwell (Training Day), who will play Terence Shye, a gifted young man stuck between an engineering internship and the streets. Dylan Smith (Maze Runner: The Death Cure) will play struggling artist Sepp, while Jay Paulson (Mad Men) will play LAPD detective and Korean War vet Ohls. 
Golden Brooks (Girlfriends) fills out the newly announced cast as Jimmy Lee, Fauna's mother, a former lounge singer still bitter from the injustice of Jim Crow Mississippi. Previously announced cast members include LeLand Orser (Taken) as Peter Sullivan, the night managing editor for The Los Angeles Times. 
There is no word yet on when the six-episode series will premiere.