Happy Death Day Director Had Two Days To Shoot Big Scene Over And Over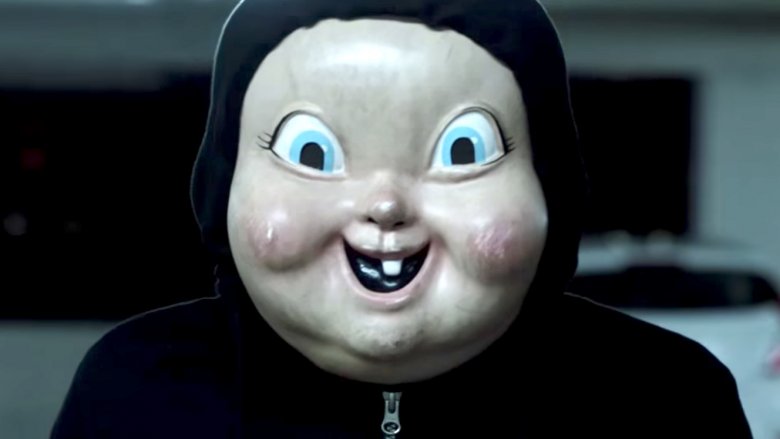 The director of the Happy Death Day probably could've used his own time loop while making the horror flick.
In the movie, a college student named Tree Gelbman (Jessica Rothe) has to re-live the day of her murder over and over again until she finds out who killed her. But director Christopher Landon told The Hollywood Reporter that he only had two days to repeatedly shoot a key scene.
Every "new" morning, Tree wakes in her dorm room and walks out to see the same sequence of events, including a frat pledge passing out and a couple getting sprayed with sprinkler. But not everything went as planned during the shoot.
"The lever at one point broke while the sprinklers were on and we couldn't shut it off," Landon said. "We were flooding the whole quad. We lost an hour, just trying to shut those sprinklers of. It forced me to shoot something as a oner, which ended up being great, because it works for the movie, but there's just stuff like that."
Time constraints are nothing new in filmmaking, but when it comes to a movie in which the exact same things happen over and over again, it becomes especially tricky. "The challenge was tracking everything and making sure everything was consistent and was adhering to the rules of a time loop," Landon said. "We had annoying graphs and charts, but I had written many drafts of the script. I think I ended up writing almost 10 drafts. I lived it for a really long time, so I did have a clear, almost baked in knowledge and I felt very comfortable because [of] most of that."
Happy Death Day brought in an impressive $1 million at Thursday previews, which is pretty good for a mid-budget movie. It's expected to win the weekend with box office around $18 million.