How Fans Of The Conners Really Feel About The Lack Of Roseanne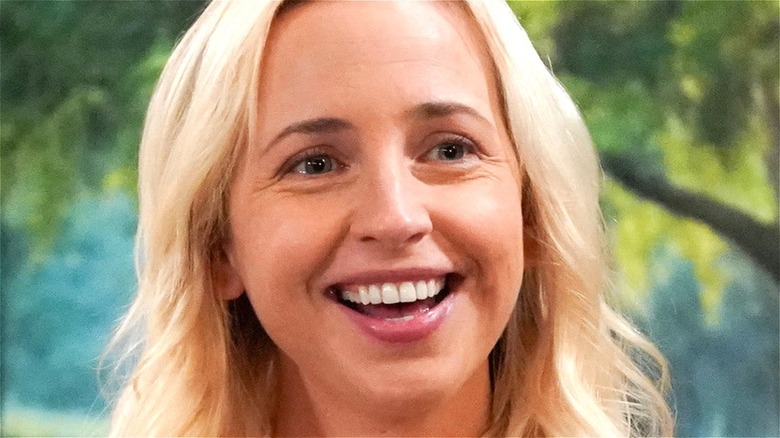 ABC/Eric McCandless
Controversy is one of the quickest ways to get fired from any job these days. According to CNBC (via CareerBuilder), 18% of employers have fired somebody for something they posted on social media. "The Conners," which is actually a spin-off from the original "Roseanne" television series, had to deal with this rather unfortunate issue. Roseanne Barr, the primary inspiration and namesake for the previously mentioned show, acted as the family matriarch of the Conner family and is essentially the main character for 10 seasons of the show which ran from 1988 to 1997 for nine seasons, but then was brought back in 2018 for the tenth season, 21 years after the last episode of Season 9 had aired.
Why was Roseanne was kicked off her own show? An offensive tweet exposing racist opinions. Although Roseanne tried to backtrack her comments, the damage was already done and she essentially became a social pariah. Channing Dungey, the president of ABC Entertainment, released a statement saying (via The New York Times), "Roseanne's Twitter statement is abhorrent, repugnant and inconsistent with our values." Disney President Robert A. Iger added, "There was only one thing to do here, and that was the right thing." After Roseanne was fired from her own show, the series went through a rebranding and became "The Conners," and Roseanne's character was killed off in the first episode due to a botched knee surgery and opioid addiction. But what do fans think of Roseanne's absence in "The Conners" now that the dust has settled?
Most fans do not miss Roseanne on The Conners
Taking to the online discussion board Reddit, 90skid91 started a conversation on the subreddit r/TheConners by stating, "You know, I thought bringing the show back without Roseanne wouldn't work and be an absolute failure but I've been watching the Conners and while at first, it was weird to get used to it, I actually think it works amazingly well and quite honestly, I've mostly forgotten about her." The commenter continued and said that they felt like the writers have really stepped their game in Season 2, and noted that they handled the death of Roseanne's character in a realistic and believable way.
Some fans thought that Roseanne was 'phoning in it' in the newer episodes of the show, and one Redditor said that the newer version of Roseanne didn't feel like the older iteration, while other commenters agreed and said that Roseanne's acting brought the show down and that her departure marked a turning point in the show in terms of quality.
Another commenter said that they miss the original version of Roseanne, but couldn't care less about the rebooted version and even less for the actor. Another Redditor stated "I don't miss her character one bit. Funnily enough my husband and I watched Slappy Holidays last night and both said the same thing. The other characters/actors, especially Goodman are talented enough that the show doesn't need Roseanne at all."
Some fans think Roseanne's absence hurts the show
Although most Reddit users were entirely okay with Roseanne being left out of her own show, there were one or two with ambivalent thoughts or support for the radioactive comedian. Redditor user profeDB was part of the former and said that even though they had no problem with Roseanne being fired for her toxic thoughts, they feel as if the show is missing something. Another commenter expressed probably the strongest thoughts about the lack of Roseanne, and added, "I think they were way too trigger happy in firing her and almost canning the show."
These days, Roseanne has double-downed on her self-expression, and remains relatively steadfast in her thoughts. According to the New York Post, Roseanne talked about how everybody tried to get her to quit using Twitter, and even her own real-life children tried to lock her out of her account, but she said that she just couldn't bring herself to stop using social media. She added, "I'm a goddamn American and I'm not going to do it. I'm a comic. I'm a bad girl. I'm too rock and roll. I'm going to say f— it and f— you until I take my last breath." However, it appears that her lack of capitulation and compassion has done little to sway fans in her favor, and most seem to think that "The Conners" is better off without her.