The Final Episodes Of Better Call Saul Will Feature A Comedy Legend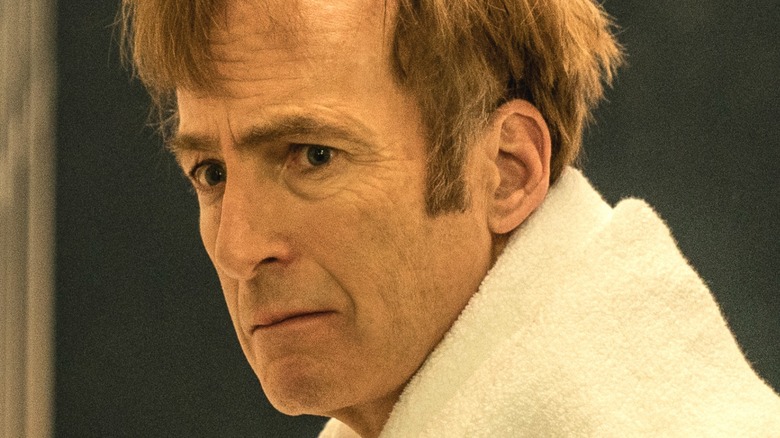 Greg Lewis/AMC/Sony Pictures Television
The titular character of "Better Call Saul," played by Bob Odenkirk, tends to survive thanks to a combination of his quick thinking, wit, as well as a diverse collection of tenuous friends ... and often more dubious clients. Joining Odenkirk has been an impressive repertoire of famous actors and comedians such as Michael McKean, Mark Margolis, Giancarlo Esposito, Patrick Fabian, and Rhea Seehorn, to just name a few. Characters are always the focus, and up until the end, "Better Call Saul" has enjoyed deepening the relationships between the show's stars, having cameos from former "Breaking Bad" characters, as well as introducing new fan-favorites. 
The sixth and final season of "Better Call Saul" is currently underway and events are shaping up that will lead to the bombastic story of "Breaking Bad." Peter Gould, one of the co-creators of "Better Call Saul," spoke about what fans can expect from the final season of the show, telling USA Today, "There are a couple of turns this season. Some of them are shattering, just shatteringly upsetting moments that I can't wait for people to see." He continued, "And that I think are going to be very emotional for people. And then there are a couple places where the show takes a turn I don't think anyone's done before." 
One unexpected twist? One of the most exceptionally important comedians in TV history will joining the last few episodes of Season 6.
Carol Burnett is coming to Better Call Saul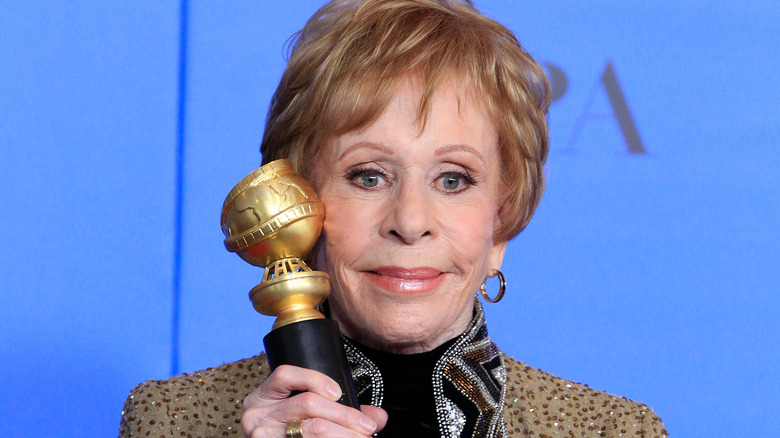 Joe Seer/Shutterstock
In an interview with Vanity Fair, Burnett was asked a series of questions that ranged her entire and impressive career. When asked what her current life has been like living with the ever-present Covid virus still in circulation, Burnett noted that she still sees her friends and that her and her family are still doing their very best at staying safe, and added, "But I'm still very careful. I'm also going to be working in August. I'm going to do a guest shot on 'Better Call Saul.' It's their final season. I'm in the last few episodes."
Burnett is a legendary performer, most known for her 1967 television show, "The Carol Burnett Show." She received the Presidential Medal of Freedom in 2005 for her outstanding contributions to media, and within the press release from the White House, Burnett was honored for enhancing the lives of Americans with her artistic talents. She has been nominated for 50 awards, and she has managed to take home 49 for accolades such as Funniest Female Performer and Outstanding Entertainment Talk Show. 
Unfortunately, we do not know what character Burnett will be playing on the popular "Better Call Saul," but judging by her extensive career, it will probably be one for the proverbial history books.