Bob Odenkirk Reveals His Favorite Breaking Bad Cameo On Better Call Saul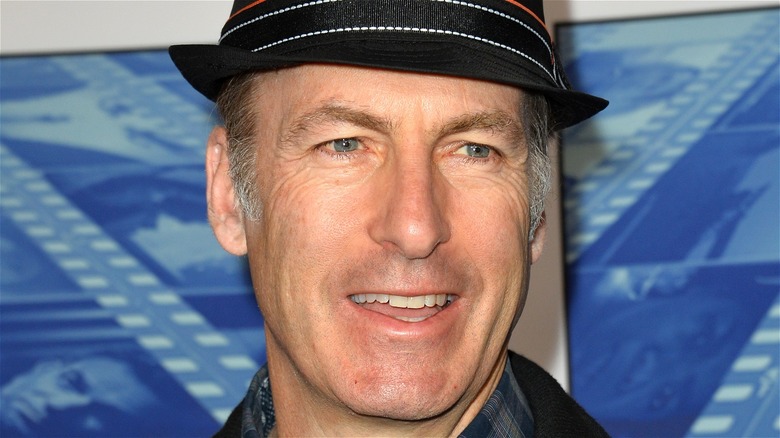 Featureflash Photo Agency/Shutterstock
"Breaking Bad" is often cited as one of the best television shows of all time, rising to prominence during a prestige TV boom that saw similarly dramatic shows featuring antihero-types, like "Dexter and "Mad Men," gripping viewers. A prequel to a show as acclaimed as "Breaking Bad" should have never worked. And yet, "Better Call Saul" has worked with both critics and fans since its debut in 2015. The prequel spinoff focuses on Jimmy McGill, aka Saul Goodman (Bob Odenkirk), charting his ascent from small-time offender to the criminal lawyer fans know and love on "Breaking Bad."
The prequel status of "Better Call Saul" means the AMC show can play in a bigger sandbox of characters than a sequel to the Bryan Cranston-led series could. Characters who may have died in "Breaking Bad" can appear, alive and well, in "Better Call Saul." As such, the latter show has definitely made use of cameo appearances from its parent show over the years. However, there's one particular "Breaking Bad" appearance that Odenkirk believes works better than any other.
Odenkirk says Robert Forster's cameo stands above the rest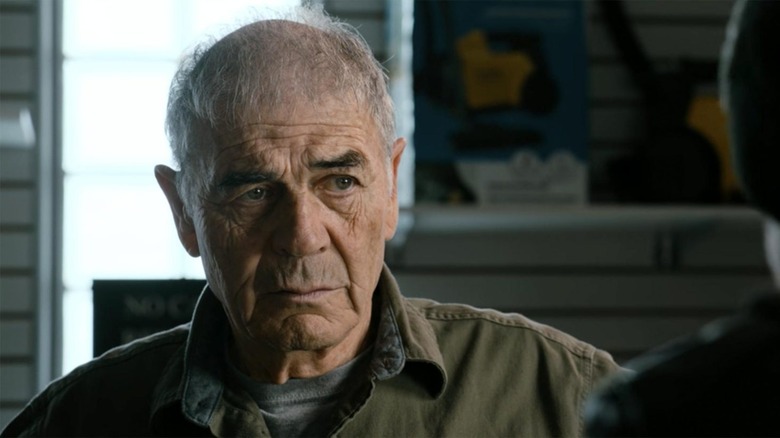 Netflix
During a March 2020 interview with Variety, Bob Odenkirk revealed that Robert Forster's appearance on the Season 5 premiere of "Better Call Saul" was the most special to him. Forster, who died at the age of 78 in 2019 (via The Hollywood Reporter), played Ed Galbraith on the "Breaking Bad" Season 5 episode "Granite State" (via IMDb). Ed is an essential character on the show, despite his limited screen time. In "Granite State," he helps protagonist Walter White (Bryan Cranston) and Saul Goodman (Odenkirk) disappear after their crimes are exposed.
Though Odenkirk never got to work on set with Forster during his first and final appearance on "Better Call Saul," he holds the actor in the highest esteem. "He was one of the greatest people I've ever met in show business," Odenkirk told Variety. "An incredibly sweet person who genuinely loved show business and loved acting and was so thankful and happy every day on the set."
So while it sounds like there have been many notable "Breaking Bad" cameos during the run of "Better Call Saul," it seems as if the legendary Forster has stuck out the most for Odenkirk.