First Look At Marvel's Runaways Series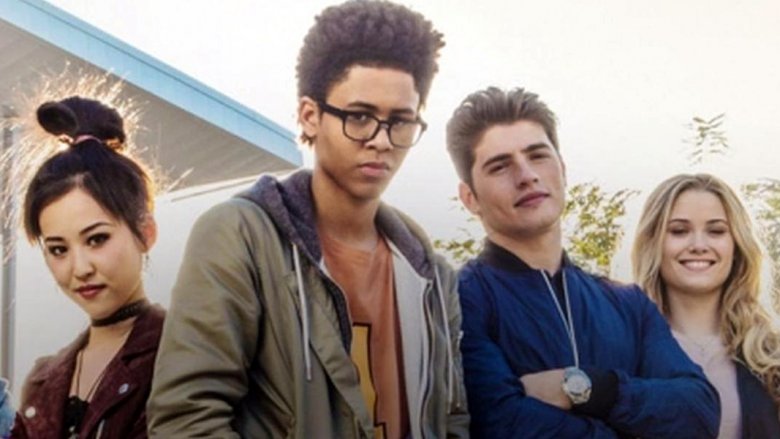 Hulu
The TV adaptation of Marvel's Runaways found a home at Hulu, and Entertainment Weekly has a first look at the cast. 
Based on the comic that debuted in 2003, the show follows six diverse teenagers who can't stand each other, but who unite against a common enemy: their parents. The twist is that their parents comprise the super-villain team called The Pride.
"Every teenager thinks their parents are evil. What if your parents actually were?" said executive producer Josh Schwartz, who created the show alongside Stephanie Savage.
Gregg Sulkin (Faking It) plays Chase Stein, a star athlete and a heartthrob who has a gift for engineering, just like his father. 
Lyrica Okano (The Affair) plays Nico Minoru, an aspiring Wiccan who seems hard to talk to, but who is secretly hoping to find a friend.
Virginia Gardner (Goat) plays Karolina Dean, an overachiever who wants to prove she's more than just a pretty face. 
Rhenzy Feliz (Casual) plays Alex Wilder, the self-proclaimed "nerd" of the group who spends most of his time playing video games, wishing he could reunite with his childhood friends. 
Ariela Barer (New Girl) plays Gert Yorkes, a purple-haired "riot grrrl" who conceals her feelings by standing up against social injustice. 
Allegra Acosta (100 Things to Do Before High School) plays the enthusiastic Molly Hernandez, known in the comics as Molly Hayes, who just wants to find her place in the world.
The parents on the show are played by Brigid Branagh (Stacey Yorkes), Kevin Weisman (Dale Yorkes), James Marsters (Victor Stein), Ryan Sands (Geoffrey Wilder), Ever Carradine (Janet Stein), Angel Parker (Catherine Wilder), Annie Wersching (Leslie Dean), James Yaegashi (Robert Minoru) and Brittany Ishibashi (Tina Minoru).
Runaways will debut Nov. 21 on Hulu. Meet the cast below.