Game Of Thrones Photo Seems To Confirm Tormund's Fate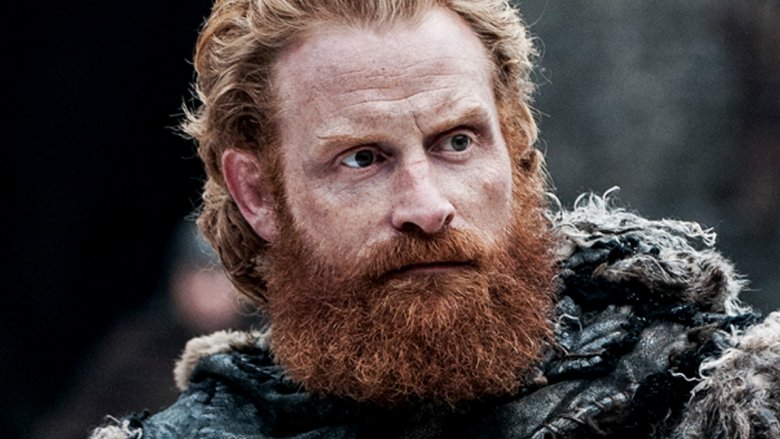 HBO
Although his status seemed far from certain after the season 7 finale, it sure looks like Tormund will be back in the final season of Game of Thrones.
The last time we saw Tormund, played by Kristofer Hivju, he was on The Wall when the Night King used Viserion to blow it apart. Although it looked as though Tormund survived, we didn't find out for sure.
But as BuzzFeed points out, a fan spotted Hivju at the airport in the Northern Ireland capital of Belfast, where the cast and crew of Game of Thrones are gathering to begin work on season 8. The timing definitely checks out, as production was expected to begin this month and possibly last into the summer. 
There are also photos of Emilia Clarke (Daenerys Targaryen) with her newly dyed blonde hair along with plenty more cast members including Kit Harington (Jon Snow), Sophie Turner (Sansa Stark), Maisie Williams (Arya Stark), Isaac Hempstead Wright (Bran Stark), Nikolaj Coster-Waldau (Jaime Lannister), Iain Glen (Jorah Mormont), and more. 
It's not all that shocking that Tormund will be back. He's too popular of a character to receive such an unceremonious death, and there are still some unresolved matters at hand, like his possible future with Brienne of Tarth (Gwendoline Christie). While it's certainly possible that Tormund won't be in fighting shape after The Wall came down, it's at least good to know we'll see him again.
We'll have to wait a while, though. The final season of Game of Thrones might not arrive until 2019.