First Teaser For New Mutants Coming Tomorrow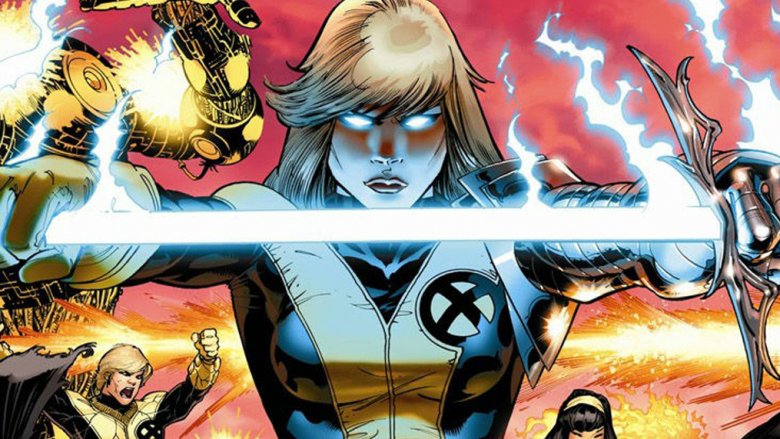 Marvel
This Friday the 13th will be a lucky for Marvel fans.
Director Josh Boone announced on Instagram that the first teaser trailer for New Mutants will drop at 12:01AM PST on Oct. 13. If you're not up on your timezones, that means it'll be available at 3:01AM EST.
Little is known about the plot of the movie, which centers on five young mutants who are just discovering their abilities while they're held in a secret facility against their will. Anya Taylor-Joy (The Witch, Split) plays Magik, Maisie Williams (Game of Thrones) plays Wolfsbane, Charlie Heaton (Stranger Things) plays Cannonball, Blu Hunt (The Originals) plays Mirage, and Henry Zaga (13 Reasons Why) plays Sunspot. They'll be joined by Alice Braga (I Am Legend) as their mentor Dr. Cecilia Reyes.
Fox has kept most of the details top secret, and production wrapped last month. But Boone previously said that it won't have much in common with other superhero franchises like X-Men and Avengers. "We are making a full-fledged horror movie set within the X-Men universe," he said. "There are no costumes. There are no super-villains. We're trying to do something very, very different."
New Mutants is expected to arrive in theaters April 13, 2018.