Thor: Ragnarok On Pace For Massive Opening Weekend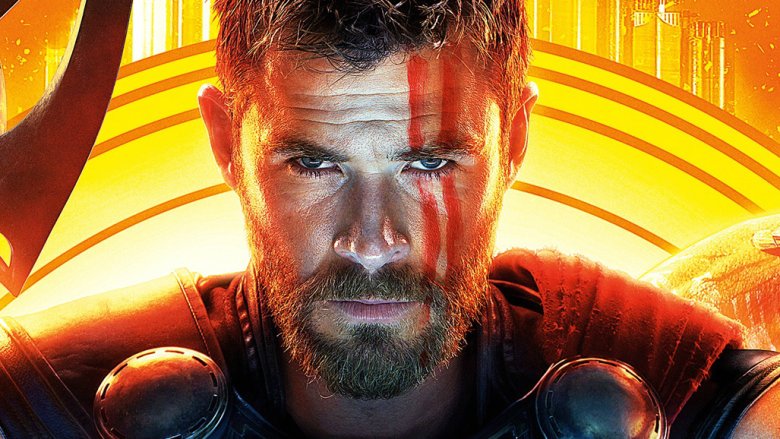 Marvel Studios
It's looking like the third time will be the charm for Thor.
According to The Hollywood Reporter, the upcoming Thor: Ragnarok is tracking to open with a huge $90 million to $100 million in North America during its first three days in theaters. That would give it a bigger opening than 2011's Thor ($65 million) and 2013's Thor: The Dark World ($85 million). 
Clearly, the colorful new direction from New Zealand filmmaker Taika Waititi is working. Ragnarok looks to be far brighter in both its look at tone, and Guardians of the Galaxy director James Gunn said it's the "funniest" Marvel movie ever.
In the flick, the 17th installment in the Marvel Cinematic Universe, Thor (Chris Hemsworth) loses his hammer at the hands of goddess of death Hela (Cate Blanchett) and he ends up forced into gladiatorial battle with his friend from work Hulk (Mark Ruffalo). But the pair somehow get out of the situation and team with Loki (Tom Hiddleston) and Valkyrie (Tessa Thompson) to fight the forces of evil. Anthony Hopkins and Idris Elba are back as Odin and Heimdall, and Jeff Goldblum enters the mix as the Grandmaster.
The first teaser trailer smashed Disney and Marvel records with more than 136 million views, ahead of those for both Beauty and the Beast (127 million) and Star Wars: The Force Awakens (112 million).
All combined, the movies of the MCU have grossed a staggering $12 billion at the global box office, and that number is sure to rise next month when Thor: Ragnarok hits theaters on Nov. 3.