Will Fans See An Ultimate Showdown Between Tissaia And Yennefer In The Witcher Season 3?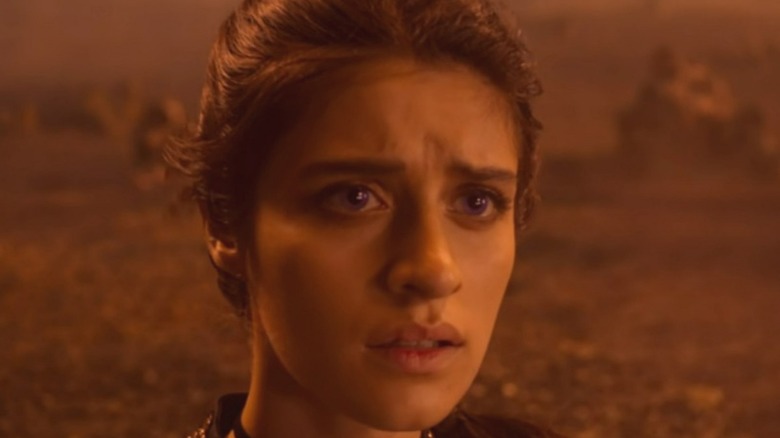 Netflix
A lot of the conversations around "The Witcher" focus on the man beneath the sexy silver wig, Henry Cavill. And that makes sense, considering he's the leading actor, and also, seriously, that wig looks incredible on him. But between all the stories about how dedicated he was to land the role of Geralt and how often he actually smiles as the Witcher, it's easy to forget just how many other characters there really are. The show doesn't forget, as Geralt's plot is only one of many that Netflix's high fantasy series devotes time and energy to. There's Ciri (Freya Allan), his magical, adopted daughter, who's training to become a Witcher. There's Jaskier (Joey Batey), who honestly just needs a hug. And there's Yennefer (Anya Chalotra), who's not really sure what she's doing, but it's probably going to be Geralt.
Yennefer's story has been a bit back and forth because unlike the other characters, she's still picking a side. In her mind, it seems that power and security are the only valuable things a person could have (which honestly sounds fair) and there are so many magicians and kingdoms that could potentially provide that for her, depending on her allegiance. At one point, she was perhaps closest to Tissaia de Vries (MyAnna Buring), as the ladder gave her both beauty and a chance at power. Now, though, Yennefer's values have shifted to align with Geralt's, which are directly opposed to Tissaia's. That raises the question — will we get to see an epic showdown between the mighty mages?
The story seems to be leaning that way, but Tissaia's running out of time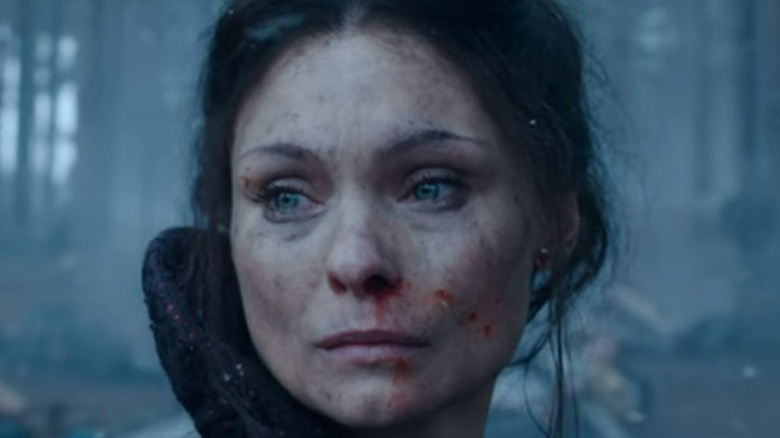 Netflix
The short answer is, yeah, probably. But that's boring, so let's dive a bit deeper. The 2nd season of "The Witcher" set Tissaia de Vries and Yennefer of Vengerberg on opposing sides of an impending battle, though only one of them knows it. On one front, Yennefer stands with Geralt and Ciri and the remaining Witchers, intent on protecting the White Wolf's magical ward from all harm. On the other, Tissaia, along with the Northern Kingdom, plans to cut Ciri down before she has a chance to misuse her powers. While Yennefer's dedication to anything but herself is tentative at best, it's likely that her dual bond with Geralt and Ciri will be enough to maintain her partnership into the 3rd season. Without any official information to go on, the story so far seems to suggest a battle between Tissaia and Yennefer to be inevitable.
But there's more — if Andrzej Sapkowski's books are being taken into consideration (and if Cavill has anything to say about it, they are), then Tissaia is running out of time. The character doesn't survive the second novel, "Time Of Contempt," which is deeply focused on the efforts of evil men who wish to possess Ciri. Her death, which is caused by her own hand, comes after she realizes the mistake that was siding with Vilgefortz (who is played by Mahesh Jadu in the series). 
Who was introduced in "Time Of Contempt?" Vilgefortz. Who got more screen time in the 2nd season than they did in the first? Vilgefortz. It's likely that, if audiences are treated to a magic duel between Tissaia and Yennefer, it will be one of the last things she ever does.