Why Ozark Fans Are Still So Divided Over Ruth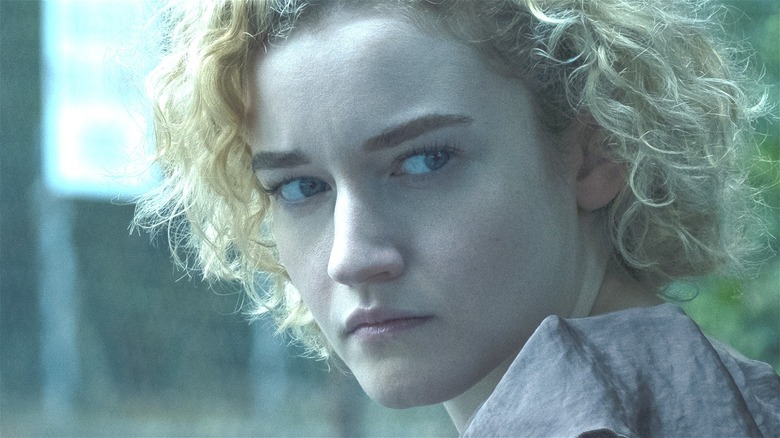 Steve Dietl/Netflix
Netflix's original gritty crime drama "Ozark" featured a host of mostly unlikeable characters during its four-season run. The show's central focus was on the Byrde family enterprise in the Ozarks, and how Marty (Jason Bateman), Wendy (Laura Linney), Charlotte (Sofia Hublitz), and Jonah (Skylar Gaertner) deal with the ups and downs of living in a criminal world involving illegal activities, and, not to mention, doing much of the dirty work at the Navarro cartel's behest.
Each character was obviously very flawed, as all interesting characters are. The show's creators, Bill Dubuque and Mark Williams along with showrunner Chris Mundy, did an excellent job of giving life to ordinary American people while also allowing all of their idiosyncrasies, imperfections, and even bad judgments of character, to come to the surface.  
Snarky and brash 20-something Ruth Langmore – played by Julia Garner – has teetered on fan-favorite territory since Season 1, but many fans are less than smitten with her. Why are fans still not completely invested in Ruth? Let's see what all the contention is about. 
Certain things about Ruth didn't add up for fans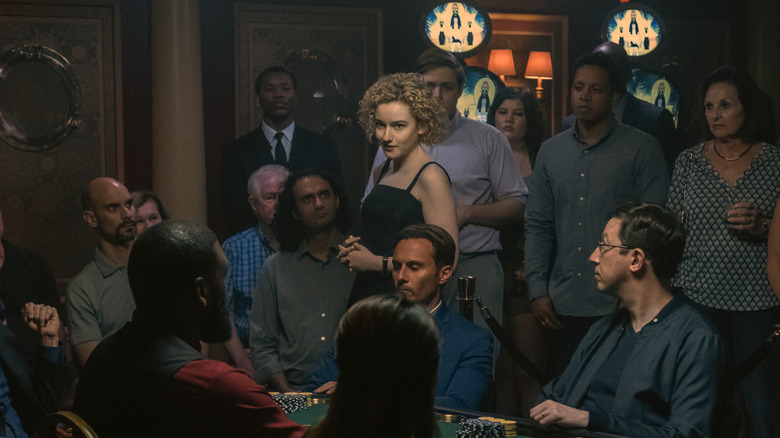 Guy D'Alema/Netflix
Ruth's journey in "Ozark" wasn't an easy one. Battling a tough upbringing and losing her family to violent acts, Ruth was initially a sympathetic figure in the series considering all of the trauma and grief she bravely endured. Despite her youthful wit, street smarts, and the fact she doesn't allow herself to be pushed around, she definitely did not have a happy ending — which most can agree was largely a consequence of her own actions.
One divisive Reddit thread on the topic of Ruth being unlikeable illustrates that Ruth's careless actions led to her downfall and subsequent murder. u/Mrs3anw commented, "That being said, the whole the Byrds ruined my life and took everything from me story was hard to swallow. How many times did Marty warn her that the choices she's making were going to end badly?" There is a strong point being made here considering Ruth is tough-minded, sticks to her instincts, and repeatedly ignores Marty's advice not to follow through on an idea or plan. However, Ruth's departure was a bittersweet relief, and even Julia Garner confirmed that "by the end of the season, she didn't care about living" anymore. "She did what she needed to do, she killed Javi [Elizonndro, played by Alfonso Herrera], and after that mission, she was like a ghost," she told Time.
Similarly, other fans have pointed out another aspect about Ruth that irritates them. Ruth's "Midwestern" accent — or lack thereof — is too deep and becomes annoying quickly. Redditor u/mayxlyn asserted, "It's so fake and weird. There is no accent in Missouri (or anywhere, for that matter) that sounds like that." On the flip side, u/hopperella disagrees, stating, "I think Ruth's accent is good. Super heavy and thick but at least it's consistent."