The Young Sheldon Star Who Got Their Breakthrough Role On The Disney Channel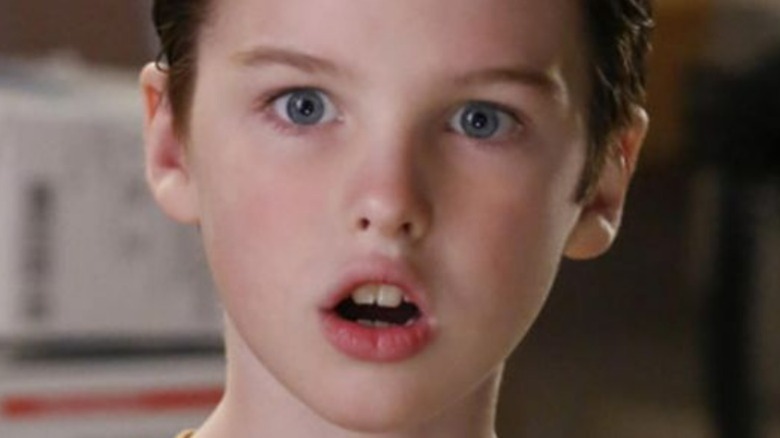 CBS
Considering how wildly successful "The Big Bang Theory" was, the fate of "Young Sheldon" could've gone in two directions. Either it would've fizzled out after a brief run, failing to recapture the magic of the series it spawned from, or found a niche all its own and enjoyed a lengthy tenure on television. Thankfully for fans and all involved, it took the latter path, proving that it's not impossible for spin-offs of famous sitcoms to thrive. You just need such elements as a strong premise, decent writing, and, of course, a talented lead actor.
Leading the pack, Iain Armitage takes on the role of a young Sheldon Cooper, which Jim Parsons made famous on "The Big Bang Theory." At the time "Young Sheldon" began, he didn't have a wealth of film or television experience behind him, with only a few titles such as "Big Little Lies" and "The Glass Castle" under his belt (via IMDb). Nevertheless, he has done a remarkable job in the role, getting to work alongside such entertainment icons as Annie Potts, Wallace Shawn, Reba McEntire, and more throughout the program's time on the air.
In fact, one of the notable names that Armitage and other members of the "Young Sheldon" cast have had the chance to share the screen with is a Disney Channel favorite — one that viewers who watched it prolifically throughout the 2000s and 2010s are likely to remember. 
Brian Stepanek was a Suite Life regular before popping up on Young Sheldon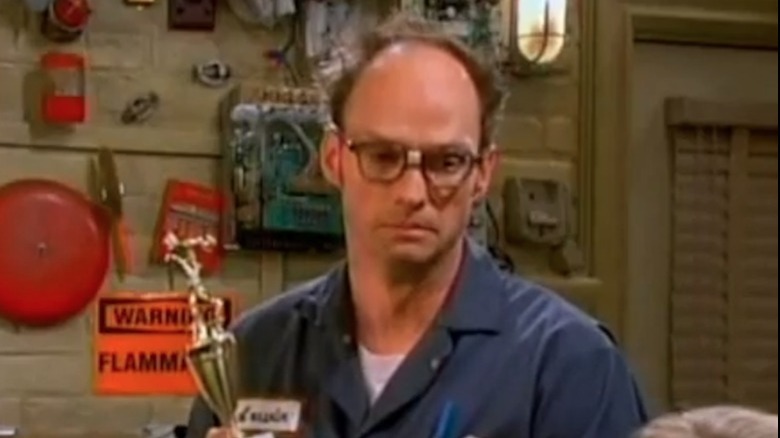 Disney Channel
Of the many beloved Disney Channel original shows sat "The Suite Life of Zack & Cody," as well as its sequel series, "The Suite Life on Deck." Both saw brothers Zack (Dylan Sprouse) and Cody Martin (Cole Sprouse) get up to all kinds of shenanigans, accompanied by a host of wacky side characters. One of the most memorable was the goofy handyman Arwin Hochauser, who'd often help the boys out while failing to hide his infatuation with their mother, Carey (Kim Rhodes). Actor Brian Stepanek brought him to life years before debuting on "Young Sheldon" as Sheldon's science teacher Mr. Hubert Givens (via IMDb).
Altogether, Stepanek played Arwin on 27 episodes of "The Suite Life of Zack & Cody" and three of "The Suite Life on Deck," which isn't a super long run. Be that as it may, the character was and is immensely popular, hence why Stepanek continues to pay homage to it on TikTok all these years later. In fact, "Suite Life" creator Danny Kallis even tried pitching an Arwin-centric spin-off to Disney Channel. Known as both "Arwin!" and "Housebroken," the show would've followed Arwin's life away from the Tipton Hotel and delved deeper into his extended family. A pilot even came together, but anything more than that never materialized (via MTV).
For fans of the "Suite Life" franchise, it's too bad that Arwin never scored a spotlight of his own. Still, at least they can all continue to enjoy Brian Stepanek's work in front of the camera elsewhere, especially on "Young Sheldon."