Jared Padalecki's Favorite Supernatural Episode Is One Of Its Most Divisive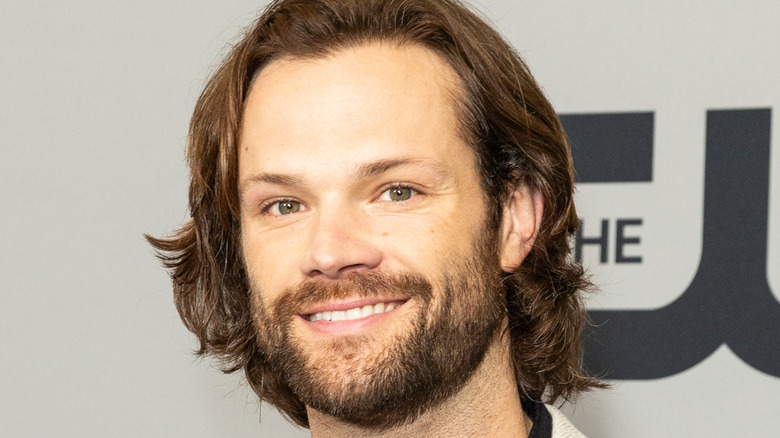 lev Radin/Shutterstock
"Supernatural" has made quite the splash for The CW throughout its 15 seasons. Starring Jared Padalecki and Jensen Ackles as Sam and Dean Winchester, the series follows their travels across America, hunting demons and battling other paranormal threats.
Though the series often gets apocalyptic in the most biblical sense imaginable, eventually introducing angels and even the Four Horsemen of the Apocalypse, "Supernatural" is also heavily focused on the relationship between the two Winchester brothers and their different outlooks on life, particularly in terms of the morally gray issues the two regularly face.
Boasting over 300 episodes, it would be tough to pick just a single favorite from the series, but Padalecki doesn't seem to have a problem selecting one from the stack. When asked about his favorite episode of the show, the actor was unequivocal in his choice for a variety of reasons.
Jared Padalecki loves the series finale
Jared Padalecki seems to favor the last episode of "Supernatural" over the rest. "I will say that the series finale is my favorite episode of all time," Padalecki said during a virtual session for PaleyFest NY in 2020. "During that filming, there was just something in the air."
The final episode of the series follows Sam and Dean on one last hunt that sees Dean fatally injured, and Sam forced to say goodbye to his brother and longtime companion. Later in the episode, Sam passes Dean's name and lineage on to his son, who has become a hunter. Finally, the two brothers are reunited in the afterlife as the show comes to a close.
"I'd be lying if I tried to posit that I hadn't thought many times about how I want this to end up," Padalecki went on. "I guess I could have seen it ending a slew of different ways, but now that it's all said and done, I couldn't be more pleased with how it turned out" (via Movie Web). The choice may be surprising to some, as the series finale left fans quite divided.
For his part, Jensen Ackles also agreed with his co-star's sentiment concerning the story's ending. "It's a fantastic way for the show to wrap up." Ackles even pointed out how it was better than any other ending he had imagined for the brothers: "The more that I thought about it ... I kept coming back to what ended up happening."