The Worst Criminal In Law & Order: SVU Season 7
The popularity of crime dramas and police procedural shows means many things. Mostly, a wide variety of binge-worthy television for the days we don't want to leave the house. However, that also means the writers and creators behind these shows must ramp up their creativity, and when it comes to crime dramas, creativity can lead one down a dark path.
No one criminal can be the same. Each crime has to be suspenseful and unique enough to keep shocking viewers while leaving them wanting more. "Law & Order: Special Victims Unit" has achieved the level of upsetting content that fans love for 23 seasons and over 500 episodes. The show wastes no time getting into the worst parts of humanity with heinous acts that can be hard to stomach.
Each season has episodes featuring criminals that seem to outdo the previous ones regarding just how gruesome or disturbing they get. However, with the progressive darkness surrounding each crime, the show's team of agents continues to rise to the occasion. Yet there was one criminal in Season 7 of "Law & Order: SVU" that had audiences holding their breath throughout the entire episode.
The criminal kidnaps a young girl and buries her alive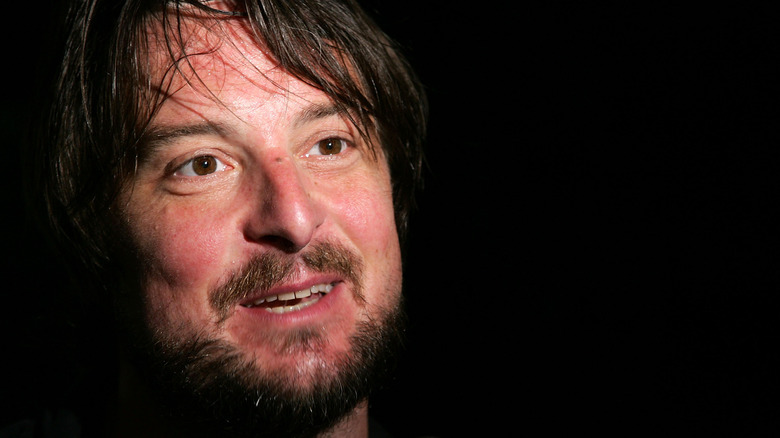 Bryan Bedder/Getty Images
In the Season 7 episode "911," detective Olivia Benson (Mariska Hargitay) is on an urgent 911 call with a young girl named Maria (Rachel Diaz-Stand), who claims that she is trapped in a room. The police cannot trace the call as the kidnapper has an affinity for high-tech gear and has blocked the call's signal. When police finally find evidence pointing to Maria's location, they find her kidnapper, Richard Dwyer (Christopher Evan Welch), but no sign of the girl.
Dwyer has buried the girl alive in a pile of rubble leftover from a fire and refuses to tell anyone where she is. Though Dwyer intends to leave Maria to die, the detectives track down where he left her. When agent Benson finds her, she's unconscious, and an emotional Benson attempts to revive her. Thankfully, the girl is alive. The emotional resuscitation scene was so intense that it earned Mariska Hargitay her very first Emmy.
In a teary-eyed acceptance speech, Hargitay thanked the show's producer Dick Wolf for the opportunity to play Olivia and Christopher Meloni for making everyone around him better.