Is Impractical Jokers Scripted? Here's The Truth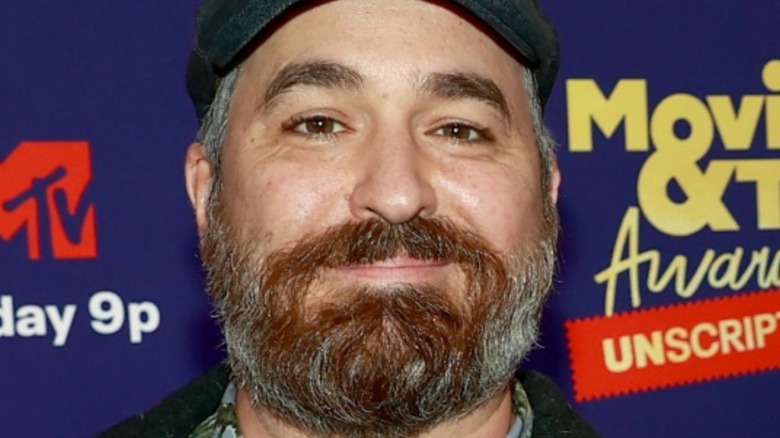 Matt Winkelmeyer/2021 MTV Movie And TV Awards/Getty
TruTV's hit reality show "Impractical Jokers" has been busting the guts of TV audiences since 2011. Spearheaded by the talented comedy troupe The Tenderloins, made up of Brian Quinn, Sal Vulcano, James Murray, and Joe Gatto, the show sees the men challenge one another to perform the most outrageous of stunts. The person with the lowest rating is subjected to a "punishment," which sees that loser carry out some kind of embarrassing prank that usually involves the unknowing public. These punishments are the show's undeniable highlight. From insulting children at a talent show to messing up bingo games to painting red X's without warning on the canvases of an art class, each punishment finds new ways to get under your skin. The punishments and pranks blend uncomfortable awkwardness with outright absurdity, leading to moments that can be hard to watch. 
With over 250 painfully hilarious episodes endured so far (via IMDb), the punishments have seemed to only grow more over-the-top. With such a wild array of shocking pranks featured in the series, it's easy to question the show's validity. Is "Impractical Jokers" truly pulling off these outrageous feats of uneasiness? Or are we the ones being fooled by the show's phony attempts at further entertaining us? One of the show's key figures has the answer. 
Joe Gatto confirms these pranks are no joke
In a 2018 interview with Life & Style, the group's de-facto leader, Joe Gatto, talked about the pranks' authenticity.  "It's definitely authentic," he said. "The show works thanks to that genuine hesitation and fear, dealing with a stranger who doesn't know they're on a hidden camera show." Gatto, who helped form the group and stuck with the team until his departure from the show in 2021, is a hard source to deny. 
As the show gained popularity, Gatto and company had a harder time trying to keep the reactions believable. With the show's fanbase growing, it became more difficult for the team to find people unaware of the series. Thankfully, shooting in New York offers them plenty of vulnerable prey. "If anyone recognizes us, we just shuffle them along and pick somebody else," Gatto said. "There are so many people in the city, if someone recognizes us, they're not on our show." 
The team is serious about keeping fans out of the show by whatever means necessary. Gatto even likens the production team to Liam Neeson in "Taken" in how well they can get rid of potential prank-ruining fans during shooting, saying these fans are "...easier to sniff them out than people think." It's this dedication that helps "Impractical Jokers" remain a cut above the rest, allowing viewers to laugh with the comfort — and discomfort — of knowing the measures went to keeping these pranks as painfully real as possible.