The Big Question Chicago PD Fans Have About Rojas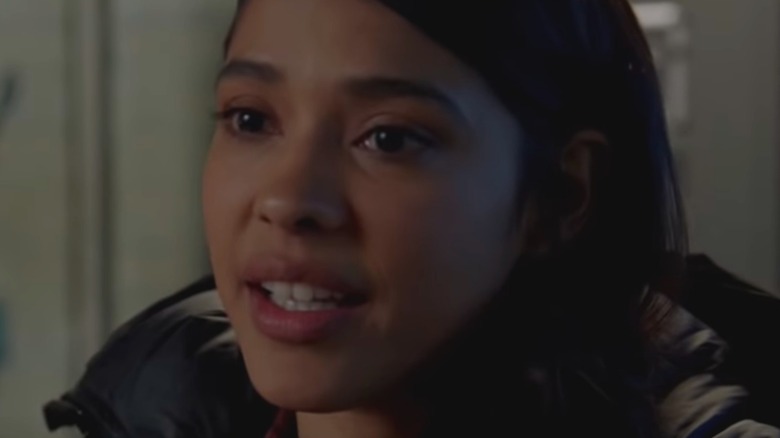 NBC
When Officer Vanessa Rojas (Lisseth Chavez) burst onto the "Chicago P.D." scene, her arrival marked a time of great upheaval for the team. Originally bumping into Kevin Atwater (LaRoyce Hawkins) during an undercover investigation, both were attempting to make a deal with each other, only to later have it revealed that both parties are stealth law enforcement agents. Eventually tapped to be the replacement Antonio Dawson (Jon Seda) after he leaves for Puerto Rico, Rojas joins the Intelligence Unit in "Chicago P.D." and makes plenty of waves during her tenure.
According to IMDb, Chavez appears in 19 episodes of "Chicago P.D." between 2019 and 2020, with her first episode being "Assets" and her last "Silence of the Night." Chavez's character started to get close to both Atwater and Hailey Upton (Tracey Spiridakos), but unfortunately, her arc was abruptly cut short, and she transferred away from "Chicago P.D." Speaking with TVLine, showrunner Rick Eid was asked about Rojas' quick departure from the show, and he replied, "It's always hard to say goodbye to a character. We tried to address it in the premiere, but it felt forced. In other words, we're still working on it." Considering the quick arrival and disappearance of the character, fans have been left with a burning question regarding Rojas.
Fans wonder if Rojas might return, or when and if somebody new will join Chicago P.D. in her wake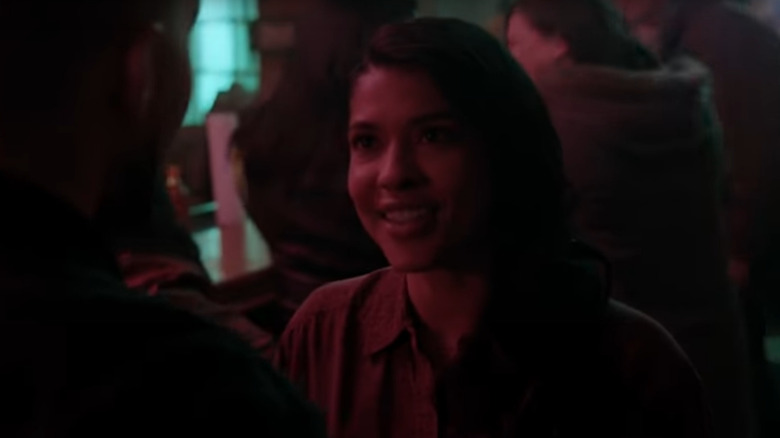 NBC
Taking to Reddit, u/Acrobatic_Tourist_80 asked a question on why it has taken so long to replace Rojas and added that they feel like the show needs some fresh actors. This question caused many responses from "Chicago P.D." fans, with u/sweetbitter_1005 saying, "I found it funny that they never even addressed Rojas leaving Intelligence. You would think that at least Hailey may have said something since they were roommates!"
u/Ok-Cartographer3087 also has some feelings about Rojas and said, "Maybe we can get Rojas back, since the show she was on got canceled. Maybe pair her up with Torres for that rookies still learning feeling we used to get with Atwater and Burges." u/Keola96 brought up a question and answer session that Lisseth Chavez did on Instagram and noted that the actor said that leaving the show wasn't ultimately her choice. Meanwhile, u/meepmeepmur thinks that within the show, most of the characters are pretty close, and there isn't much room for somebody new. But in reality, they believe the real reason why nobody has filled in the spot left by Dawson/Rojas is probably due to the coronavirus pandemic.
Vanessa Chavez left Chicago P.D. for Legends of Tomorrow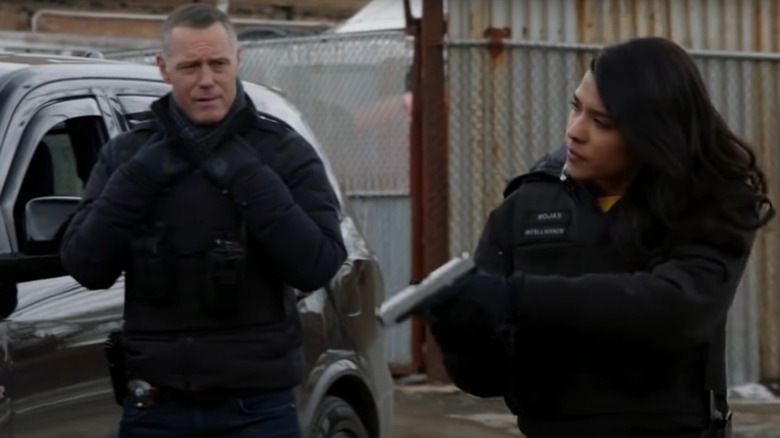 NBC
As briefly mentioned in one of the above comments, one of the primary reasons for Chavez leaving "Chicago P.D." was her accepting a major role in "Legends of Tomorrow," which is a DC property on the CW network. Playing the role of Esperanza "Spooner" Cruz, the character is recruited to help the ersatz superhero group after one of their members is kidnapped by aliens, which is something that Spooner has experience dealing with.
Celebrating her role on Instagram in September 2020, Chavez posted an image of an article that said she was leaving "Chicago P.D." for "Legends of Tomorrow" and captioned the picture by writing, "HELLOOOOO LEGENDS! Looks like I'll be joining the DC Universe. so many changes this year, feeling grateful for this opportunity. I cant wait for you all to meet Esperanza aka SPOONER. Canada🇨🇦 I'm looking forward to calling you my second home. I'm ready for this new journey-LETS KICK SOME A**!!" However, according to EW, "Legends of Tomorrow" has been canceled, and it will end after its seven-season run, so if the showrunners wanted to bring back the character of Rojas, now might be the time.