The Movie You Didn't Know Jerry Seinfeld And Michael Richards Appeared In Before Seinfeld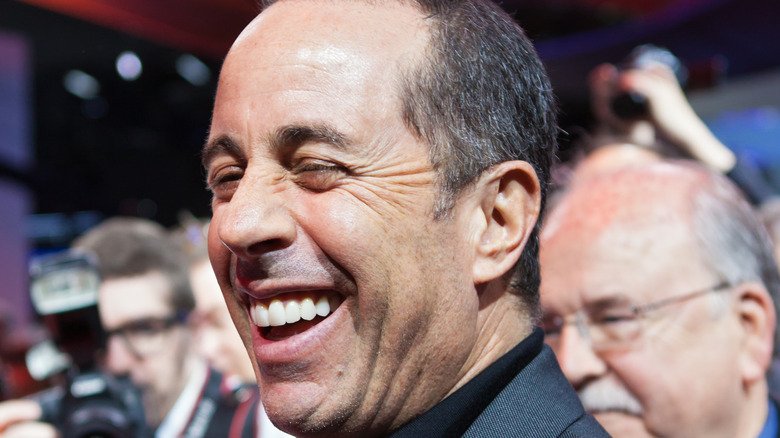 Darren Brode/Shutterstock
Fans of "Seinfeld" sometimes speak with hushed tones of the projects that the show's creative personnel worked on together before the beginning of what would become an all-time comedy classic. There's the season of "Saturday Night Live" that counted Julia Louis-Dreyfus as part of its cast while Larry David toiled in the writer's room. Then there's "Fridays," the "SNL" competitor that also featured David as a writer and Michael Richards in the cast.
But there's a movie that came out a few years before the first episode of "Seinfeld" that involves both Richards and the show's eponymous star, comedian Jerry Seinfeld himself. For whatever reason, despite Seinfeld's involvement (not to mention the participation of several other well-known comedy figures), it doesn't seem to be as well-known in the annals of "Seinfeld" lore.
As luck would have it, the movie in question is pretty good and worth watching even over and above its significance to the history of "Seinfeld."
You can see Jerry Seinfeld and Michael Richards in very early roles in the movie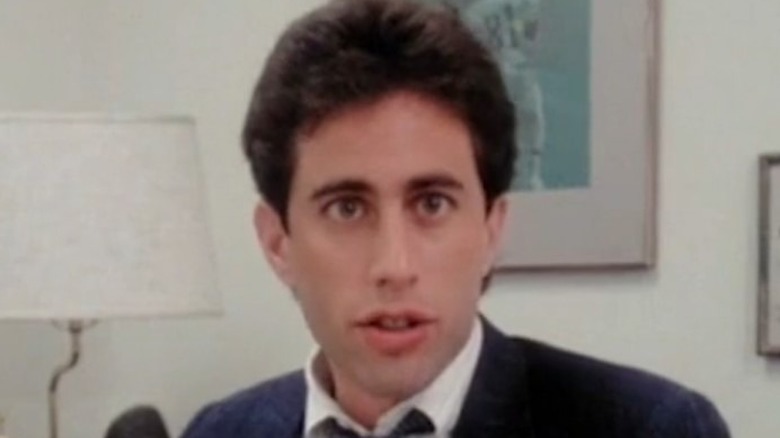 Showtime
"The Ratings Game" has a cast full of heavy comedy hitters, starting with Danny DeVito and Rhea Perlman and continuing through Gerrit Graham (who, it should be noted, also appeared in an episode of "Seinfeld" as a rude Pagliacci), George Wendt, and some cameo appearances from Steve Allen and Alan Alda. But if you're a "Seinfeld" addict, you'll be most interested to see Jerry Seinfeld himself in a rare acting role as a fast-talking TV network executive and Michael Richards as one of the flunkies hired to break into a house and watch TV.
Unfortunately, Seinfeld only appears in one scene, Richards is in only a couple, and the two don't share any screen time together. Still, given the legendary status that both would achieve on "Seinfeld" a decade later, it's fascinating to see them both in the same movie. But there's more to "The Ratings Game" than these two future sitcom mainstays appearing in the same film well before they went on to much bigger things on the small screen.
The Ratings Game was directed by Danny DeVito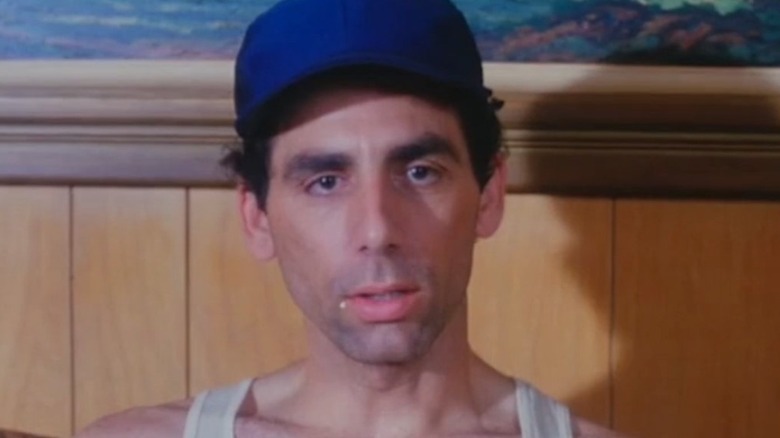 Showtime
1984's "The Ratings Game" follows New Jersey trucking magnate Vic DeSalvo (Danny DeVito), who has dreams of Hollywood stardom as a TV producer. After he happens to meet and fall in love with a statistician at the local ratings firm (a Nielsen stand-in called "Computron") played by DeVito's real-life wife Rhea Perlman, he hatches a scheme to artificially inflate the ratings of a terrible series pilot he managed to get on the air. The plan involves sending the specially selected families on an all-expenses-paid cruise and hiring his own operatives to break into their homes and watch his show.
Jerry Seinfeld's appearance in the film is a treat for any fan of the comedian, and he even throws in a little bit of business that might remind you of his infamous cereal addiction on his eponymous series: At his office desk, he's inexplicably eating a plate of cookies and milk. Then there's Michael Richards, not yet sporting the famous coif that would help make Cosmo Kramer a global pop culture icon. As one of the goons hired to break into a house and watch DeVito's character's programming in order to boost their ratings, he gets unexpectedly attached to one of the shows — an entirely inappropriate Saturday morning cartoon called "Goombas." 
DeVito's signature style of acidic satire with a little bit of sweet sentiment is in full effect in his first feature film as a director. That "The Ratings Game" itself is also a funny and sweet hidden gem (so hidden, in fact, that it doesn't even have a Tomatometer score on Rotten Tomatoes yet, although one of the listed reviews is positive) can be a pretty nice bonus to "Seinfeld" fans hoping to catch an early glimpse at two members of its core ensemble.