The Hilarious Reason Tina Fey Refused To Be On-Screen With This SNL Guest Star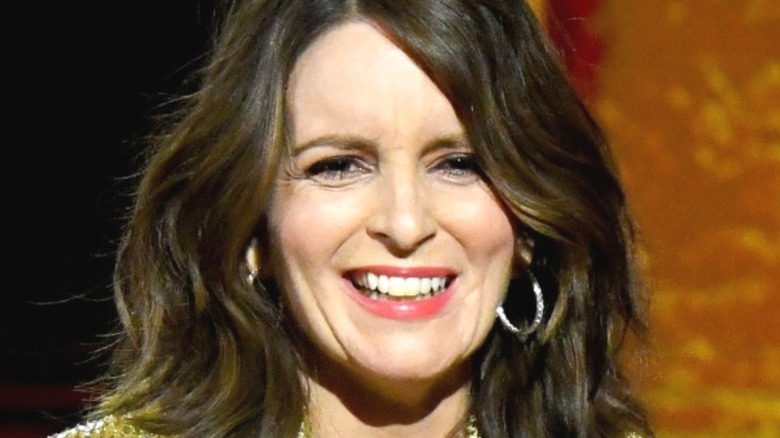 Kevin Mazur/Getty Images
Throughout its decades-long run on television, "Saturday Night Live" has thrust numerous comedic prospects into the spotlight, allowing them to break into the mainstream and become entertainment icons. From Bill Murray to Kate McKinnon, countless talents have used "SNL" as a springboard to achieve great success, and Tina Fey was no different. She originally joined the show in the late-1990s as a writer, but by the time the new millennium began, she — alongside the likes of Maya Rudolph, Jerry Minor, and Rachel Dratch — jumped over to the main cast to become an on-camera regular.
For the next six years, Tina Fey provided "SNL" viewers with no shortage of laughs, often from the "Weekend Update" news desk with future late-night TV host Jimmy Fallon and later, "Parks and Recreation" staple Amy Poehler. However, if Fey proved anything throughout her tenure, it's that she wasn't a one-trick pony. Whether she took the time to remind audiences of the tackiness of mom jeans or poke fun at Jenna and Barbara Bush, she thrived regardless of the material she had to work with. Although, that doesn't mean she was up for anything for the sake of humor.
When it came to one specific "Saturday Night Live" guest star, Tina Fey absolutely refused to share the screen with them. Here's the reason why she took this stance.
Fey had reservations about sharing the screen with Sarah Palin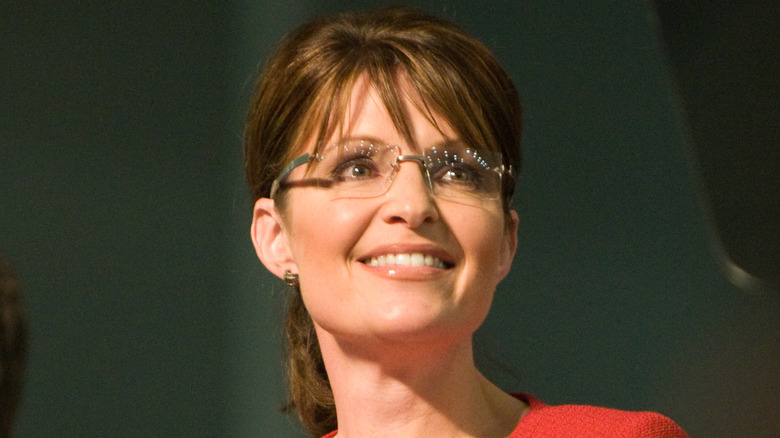 mistydawnphoto/Shutterstock
Of the numerous beloved Tina Fey skits on "SNL," few are as well-remembered as her impersonation of Alaskan politician Sarah Palin. During Palin's United States vice-presidential campaign in 2008, Fey would do her best impression of John McCain's running mate on a near-weekly basis, often to raucous laughter from those in attendance at Studio 8H. The only problem with this came when "SNL" head Lorne Michaels got the idea to invite Palin to guest star on the show — something that Fey wasn't too happy about but couldn't ultimately veto.
During her appearance on "David Tennant Does a Podcast With..." (via IndieWire), Tina Fey explained to the longtime "Doctor Who" star that she had a couple of reservations about the entire situation. Not only did she have no desire to work alongside Sarah Palin on the show, but she specifically didn't want to appear next to her while performing her impersonation. Fey didn't want that two-shot of them side-by-side to be a part of her lasting legacy, joking that the only way it'll come to pass now is with some clever use of photo editing. 
Even well into the modern-day, "Saturday Night Live" continues to poke fun at political happenings and the elected officials behind them. When it's all said and done, there's no denying that Tina Fey's take on Sarah Palin will endure as one of the best political impressions of the bunch, even though we never got to see her come face-to-face with the woman herself for longer than a fleeting moment.