Here's Where You Can Stream Beavis And Butt-Head Do The Universe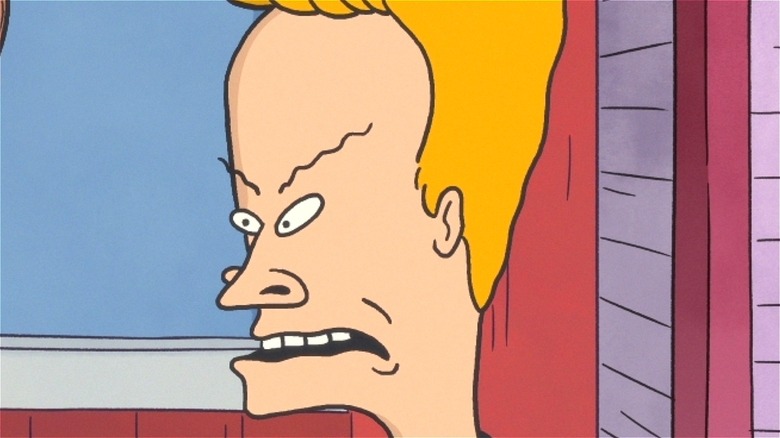 Paramount+
"Beavis and Butt-Head" hasn't aired on television since Season 8 finished on MTV all the way back in 2011 (via IMDb). Even more notable is the fact that Season 8 came nearly 14 years after Season 7 originally aired on the same network. Nearly 11 years after the show's second cancelation, the latest news from The Hollywood Reporter would seem to indicate that fans of the animated adult comedy show have more reason to celebrate. After all this time, more seasons of the show are set to begin airing later this year.
However, before that happens, viewers will be treated to the first movie featuring the duo since 1996's "Beavis and Butt-Head Do America," with the cosmic-spanning follow-up, "Beavis and Butt-Head Do the Universe." This time around, the film will center around the eponymous characters in 1997 traveling through a black hole and ending up in modern times, where they find themselves hunted by a shadowy government agency and involved in all sorts of perverted hijinks that fans have come to know and love. 
However, some viewers may be wondering exactly when and where they'll be able to watch the dynamic duo's next cinematic adventure. Luckily, there's a pretty straightforward answer for such questions.
Beavis and Butt-Head Do the Universe will premiere exclusively on Paramount+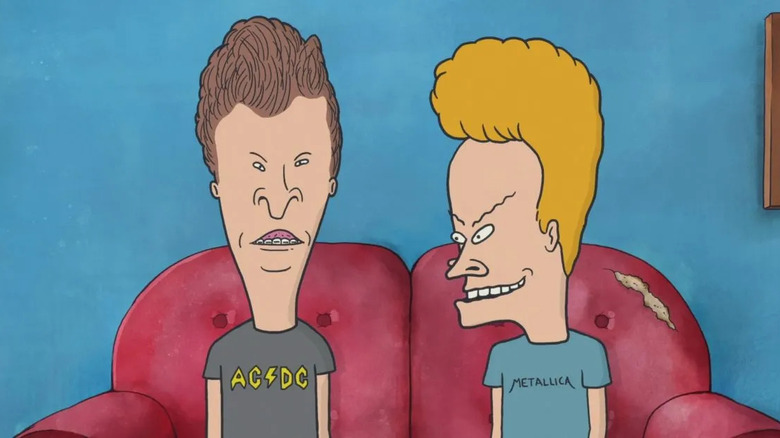 MTV
According to Paramount+, "Beavis and Butt-Head Do the Universe" will become available online exclusively via the premium streaming network on June 23. If the release follows past Paramount+ patterns, the film should be added by 3 a.m. ET. While Paramount+ has plenty of other high-profile releases, especially for "Star Trek" fans, the addition of "Beavis and Butt-Head Do the Universe" will surely appeal to a different type of fan altogether.
However, it should also be noted that the upcoming movie is hardly the only piece of "Beavis and Butt-Head" content set to hit the streamer soon. At the same time that "Beavis and Butt-Head Do the Universe" reaches Paramount+, it will be joined by restored versions of 200-plus episodes of the original "Beavis and Butt-Head" show (per Consequence). Notably, the episodes will feature all of the music videos that aired during the show's original run. Without a doubt, it's going to be a big day for any superfan of the two endearing slackers.