Ted Lasso Stars Get Real About Sam And Rebecca's Unconventional Romance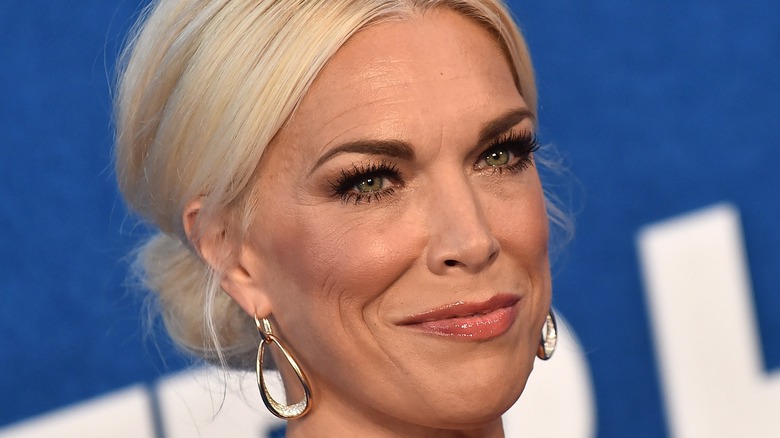 DFree/Shutterstock
"Ted Lasso" is a rare breed of storytelling that focuses its lens on genuine, earnest kindness. What is perhaps even rarer is that the show, which follows the titular Lasso as he coaches a professional football (the British kind) team, does it well. When done well, that kind of goodness spreads, and the series shows that very event as (almost) everyone in Lasso's life becomes a better, more emotionally mature version of themselves. Legally, it can't be called therapy, but it may as well be. While most aspects of "Ted Lasso" follow the natural progression of a feel-good story, the writers behind it aren't above a few curveballs. Namely — the relationship between Rebecca Welton (Hannah Waddingham) and Sam Obisanya (Toheeb Jimoh).
For those who haven't watched the second season yet, Rebecca (the owner of AFC Richmond) and Sam (a player on the team) begin an on-and-off relationship, with the couple ending the season "on." This came as a surprise to fans, not only because of the age difference — Waddingham is approximately 20 years older than Jimoh — but because Rebecca seemed intent on enjoying a series of one-night stands with strange men. Despite this, Sam rose to the forefront with his kind words, keen intellect, and, if we're honest, bangin' bod. Naturally, everyone wanted to know how that onscreen relationship was conceived or, at the very least, what it was like. Well, the cast had answers, and they were happy to share them.
Hannah Waddingham and Toheeb Jimoh found it surprisingly easy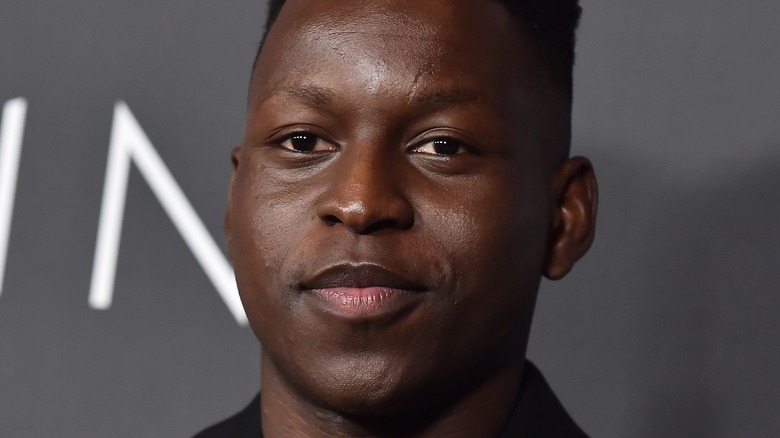 DFree/Shutterstock
According to an early 2022 "Half Hour With" interview with the cast of "Ted Lasso," in which both Hannah Waddingham and Toheeb Jimoh were present, their characters' relationship came as both a pleasant surprise and a powerful driving force behind their personal acting choices. Waddingham said, "we've always been such good pals on the show and we dig each other immensely ... we were like, 'okay, we're gonna do this,' and I think the most important thing for me and Toheeb was to make it, not just about the age difference, or the silliness of it, but to go, 'actually, these two really bring out the sunshine each other.' It really and immediately [became] this effortless and joyful thing..."
Jimoh built upon her thoughts by sharing his own perspective, saying his primary emotion upon reading the script was, "I just want this to work ... to actually make this plausible .. the fact that we were able to pull that off ... that's the win of season two." Ecstatically, Jimoh went on to say that the relationship allowed his character to grow not only in emotional breadth but also in fashion because he finally started wearing suits. While he spoke, Waddingham egged him on with endearing compliments. Hopefully, per their own wishes as well, Sam and Rebecca continue to flourish in the third season.