Westworld's Tessa Thompson Teases A Twisted Villain Arc For Charlotte Hale In Season 4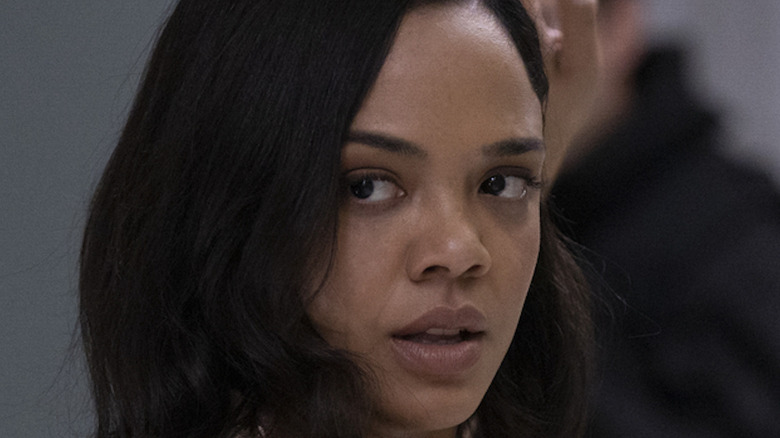 John P. Johnson/HBO
"Westworld," which is about to premiere its 4th season on HBO later this year, has gone through many changes since it debuted all the way back in 2016. What started out as a science fiction series centered on the eponymous park where humans could go to live out their wild west dreams by interacting with human-like hosts has morphed into a show about the birth of artificial intelligence and what it means to be alive. While "Westworld" was praised during its first two seasons, Season 3 saw something of a decline. As of this writing, Season 3 sits at a 73% on Rotten Tomatoes.
Still, "Westworld" has maintained a certain level of acclaim for its performances, which are rooted in its A-lister cast. Tessa Thompson, who fans will probably know best as Valkyrie from "Thor: Ragnarok," is just one big example of this. Originally, she portrayed a human version of Delios executive director Charlotte Hale. In Season 3, Thompson played a host version of the character, though is actually somewhat of a copy of Dolores (Evan Rachel Wood), and she was consequently dubbed "Halores." While that was a big shift for Thompson, she recently teased that Hale will have something of a more twisted villain arc for Season 4.
Tessa Thompson says Charlotte Hale views herself as the future of the hosts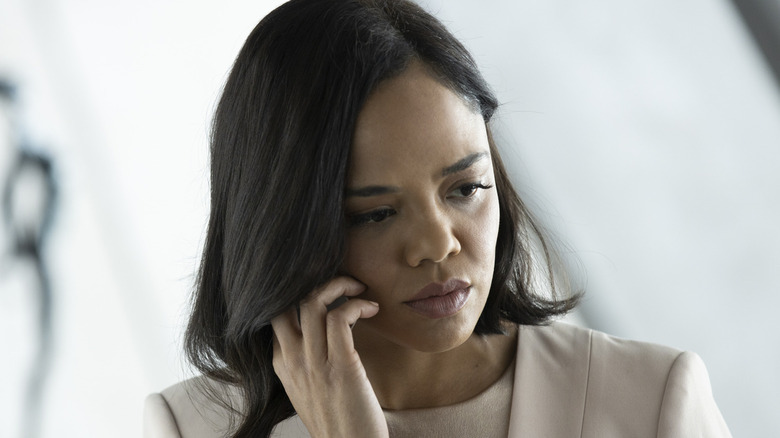 John P. Johnson/HBO
During an interview with Gizmodo, Tessa Thompson talked extensively about Season 4 of "Westworld" and what it would mean for Charlotte Hale. While she was careful not to reveal anything in the way of genuine spoilers, Thompson did tease a particularly fascinating villainous arc for the character. "But I think this [season] really has to do with an idea around what should be the future of host-kind," the actress said. "I think there's a sort of righteous path in her mind that she's carving, not just for herself, but for all hosts."
Thompson also revealed that, in Hale's mind, she sees herself as a leader, though not one who inspires loyalty through her ideals. Instead, she will try to force the world to accept her plans through what will presumably be some pretty horrific actions. But like all the best villains, Hale believes that she's doing everything for the greater good of host-kind. It's a fascinating path for Hale to take, but not one that's particularly surprising given the path she was on in Season 3 of "Westworld." Either way, it sounds as if Thompson took the arc very seriously, and connected with it as an actress. 
"Westworld" Season 4's first episode premieres June 26 on HBO.