The Truth About How Jonah Hill Got That Gnarly Scar On His Arm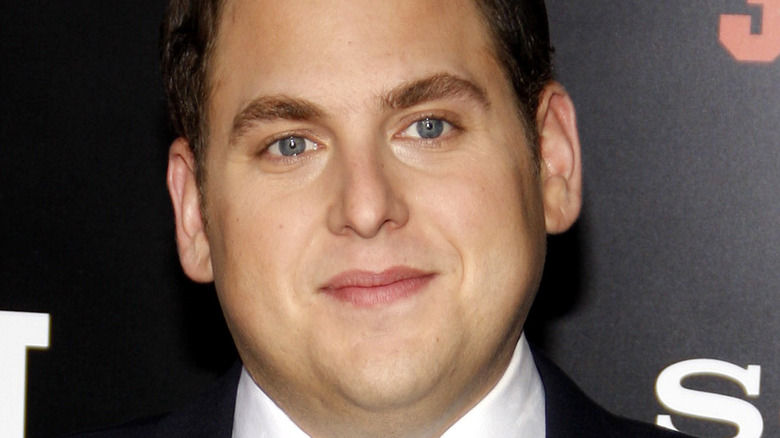 Tinseltown/Shutterstock
Not many people could have foreseen that Jonah Hill –- the wisecracking punk from "Superbad" –- would go on to become one of the best, most eclectic talents of his generation. Initially known for his comedic roles in movies like "Accepted" and "Forgetting Sarah Marshall," Hill would eventually receive Oscar nominations for his work in both "Moneyball" and "The Wolf of Wall Street" (via IMDb).
Hill's resume reflects his acting bona fides, as the actor has worked with Martin Scorsese, the Coen Brothers, Gus Van Sant, and Quentin Tarantino. That said, he doesn't limit himself to performing. Since making his film debut in 2004's "I Heart Huckabees," Hill has taken on a number of producing and writing credits. In 2018, he released his first feature as director, "Mid90s," which he also wrote and produced (via IMDb). The man even has his own unofficial holiday.
While Hill might not be considered an action star, he's taken on more than his fair share of physically demanding roles. Hill's biggest injury to date, however, happened far from a film set.
Jonah Hill got his scar on a teen joyride gone wrong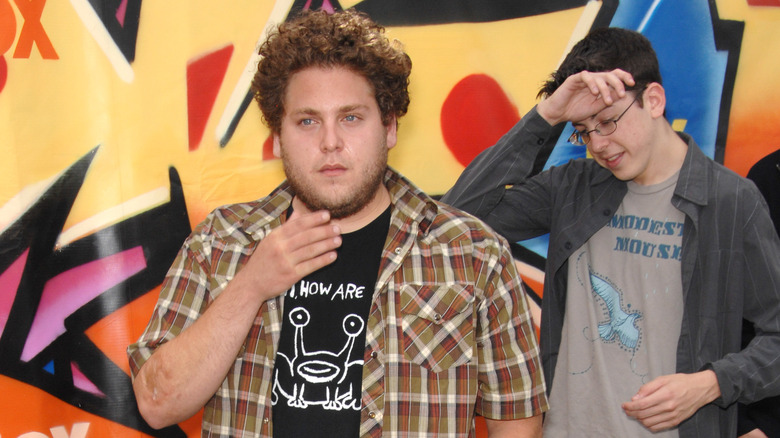 Featureflash Photo Agency/Shutterstock
If you've ever seen Jonah Hill in a T-shirt, you may have noticed a gnarly scar that circles his forearm and snakes up his bicep. As the actor told Rolling Stone, the scar came from a traumatizing accident that Hill endured as a teenager.
As a middle schooler, Hill's mother was diagnosed with cancer, causing the then-teen to act out. He began skateboarding and smoking marijuana, causing his grades to take a nosedive. When he was 15, Hill and a friend snuck out to take a joyride in an SUV. As his friend jerked the wheel and swerved, the vehicle flipped over and dragged Hill's arm along the pavement. When he woke up in the hospital, he overheard two doctors contemplating whether the arm needed to be amputated. He also saw his parents crying.
After the accident, Hill vowed to get his act together and strive for success. "I said to myself, 'I'll never let them down ever again.'" While the scar might be a mark from a traumatic experience, for Hill, it's a deeply important symbol. "I look at this scar every day," the actor said. "That reminds me to work hard."
Hill's acting career would land him in the hospital one more time but under extremely different circumstances. While filming "The Wolf of Wall Street," a physically ill Jonah Hill was admitted to the hospital for three weeks for ingesting too much fake cocaine. The imitation coke-fueled bronchitis may not have left a scar, but it's a similar testament to Hill's work ethic.