The Iconic Role That Made Jonah Hill Physically Ill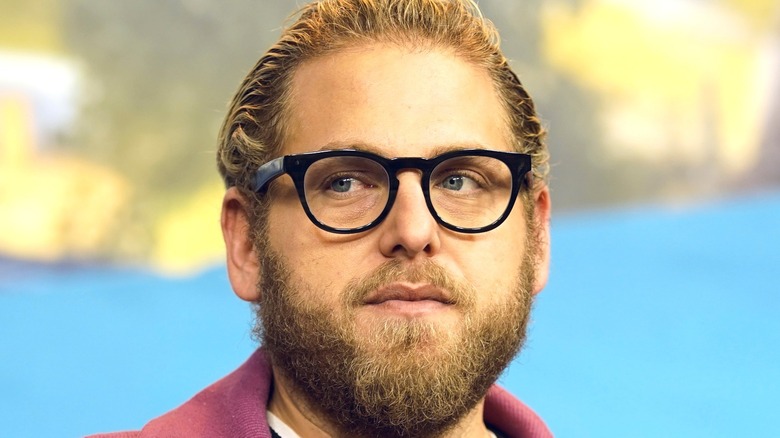 Andreas Rentz/Getty Images
Jonah Hill has been acting for a while now — his first screen credit is for the 2004 film "I Heart Huckabees" — and has racked up quite the impressive résumé so far. The Oscar nominee's filmography is full of iconic roles, from famous comedies such as "Superbad" and "21 Jump Street" to his more dramatic-leaning parts in the likes of "Moneyball," "The Wolf of Wall Street," and "True Story." He has even tried his hand at writing and directing and released his first feature-length film, the coming-of-age dramedy "Mid90s," in 2018.
Of all of Hill's roles, however, there's one, in particular, that stands out as especially memorable to the actor. In this case, though, it's not in a good way. Indeed, filming one of the movies that landed him an Oscar nomination resulted in Hill becoming physically ill, and even getting hospitalized.
In a 2016 interview, Hill revealed which of his movie roles sent him to the hospital.
The fake cocaine in The Wolf of Wall Street didn't sit well with Jonah Hill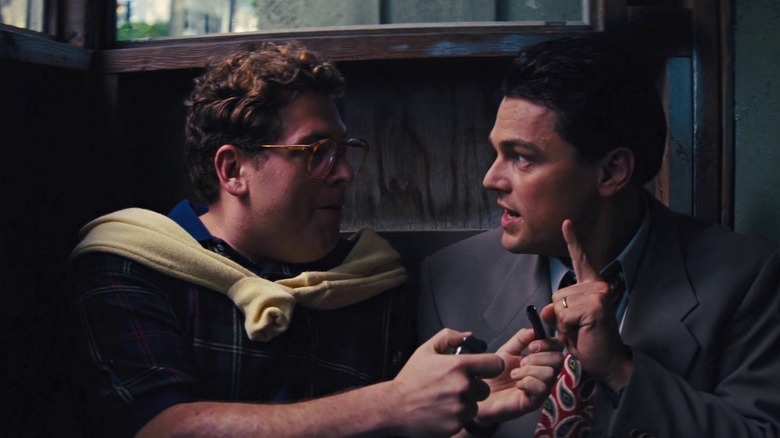 Paramount Pictures
For those who have seen Martin Scorsese's 2013 black comedy crime film "The Wolf of Wall Street," you'll likely remember that the characters engage in quite a lot of drug use. After all, this is a film that showcases all angles of excess and wealth. During an appearance on "Any Given Wednesday with Bill Simmons," Hill detailed exactly how the drug scenes were filmed, and how he ended up sick.
Hill said, "I did so much fake cocaine in 'Wolf of Wall Street,' I got bronchitis for three weeks. I had to be hospitalized." Simmons then asked Hill what exactly they use as fake cocaine. Hill continued, explaining, "It's vitamin powder. But it doesn't matter because if you ingest any matter, that much matter into your lungs, you will get very sick. And we were just literally doing fake coke for, like, seven months every day."
The actor concluded by joking, "I've never had more Vitamin D in my entire life. I think I could've lifted a car over my f***ing head."