Thor: Ragnarok Reportedly Has Two Post-Credits Scenes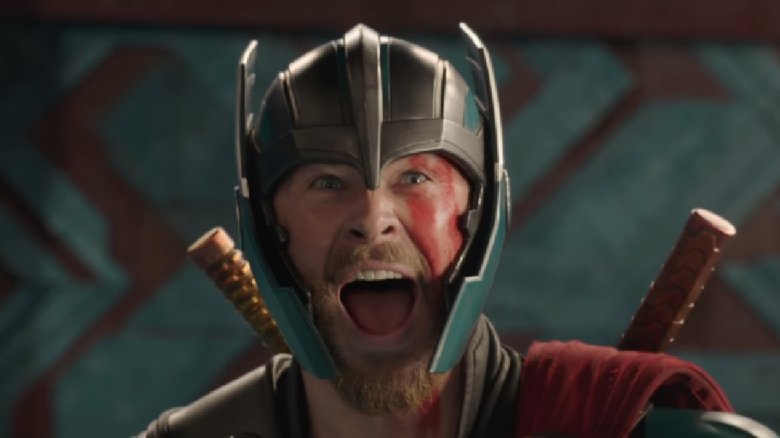 Watch out when you see the God of Thunder, because sometimes lightning does strike twice.
The first reactions from screenings of Thor: Ragnarok are beginning to emerge, and with them, crucial details about what fans can expect to meet them when they line up for the adventure on opening night.
Film critic Scott Mendelson shared his thoughts on the movie in a capsule review and Twitter thread, mentioning in the replies that the cut of the film he saw featured two scenes during the end credits. For what it's worth, Mendelson concedes he briefly left the theater while the credits were rolling and that it's "possible [he] missed one", but no reports contradicting him have yet emerged. If he's wrong, then all the better, right? 
Mendelson said the first credits scene is "slightly plot-related but the second is a straight joke", as is seeming to become the custom with these movies. So maybe don't go in expecting Avengers: Infinity War to start playing its first half-hour in a surprise twist once the reel is done, for instance.
He also echoed the sentiments of most people who've written about the movie so far, calling the third Thor movie "slight, but wholly entertaining." That's really all we were asking for, right? No one is walking into this thing expecting The Last of the Mohicans.
"Great music, Blanchett is awesome, looks/feels like an 80's video game", Mendelson said. "Thompson is great too, a subversion of the 'bad-ass' female action figure. At its best, Thor: Ragnarok has an occasional [Mission Impossible] Ghost Protocol vibe."
In a world so often touched by darkness, Thor: Ragnarok is increasingly emerging as an unlikely light at the end of the tunnel, a beacon of joy and carefree badassery on a planet that doesn't have enough of it. If Ragnarok truly is the end of existence, then we can't wait.
Thor: Ragnarok strikes theaters in the US on November 2, 2017.